When downtown shoppers and sight-seers first walk into the Elwen Cottage on Main Street, there is a unique element that may catch their eye more than the average vintage store. Those wall shelves hanging up are actually old wooden suitcases cut in half and repurposed, and the wind chimes tinkling about are composed of spoons, measuring cups, and bowls.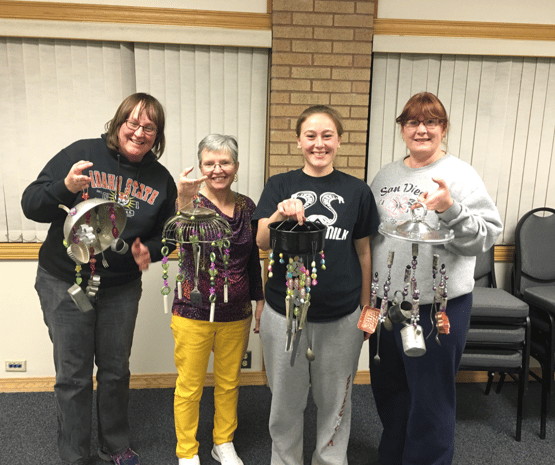 This is Wendy Vaughn's talent—the repurposing of everyday items and objects into something artistic. Wendy owns Elwen Cottage, an antiques store that sells an assortment of refurbished furniture, colorful little knick-knacks, and items that can be us
ed in innovative projects.
One of the things that Wendy enjoys is teaching people how to be artistic. "I like to give people a sense of accomplishment," She says. She also enjoys consulting people as to what they can do with average items that normal people would just toss o
ut, "I take it and repurpose and give it life," She says.
And she has. Her store is a cluster of creative pieces that demonstrate her ability to recapture, reinstall, and recreate mundane objects into functional and beautiful pieces. She's transformed old sewing machine tables into vanities and hubcaps into wall clocks. Wendy also teaches art classes at ISU's Continuing Education and Workforce Training department, and she is enthusiastic to be part of the team.
Her classes include personalizing and painting vintage windows, compiling together antique kitchen contraptions to create one-of-a-kind wind chimes, and revamping a piece of furniture with Dixie Belle Chalk Paint into a chic, up-to-date item for you house. Wendy's skill and eye for innovation make her a great source for furthering your own creativity.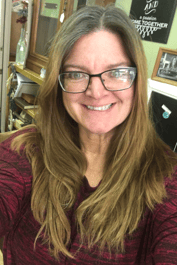 For anyone interested in learning from Wendy, information is available in the Spring 2017 catalogue found at the Continuing Education and Workforce Training website at cetrain@isu.edu. Or you can contact the office at (208) 282-3372.