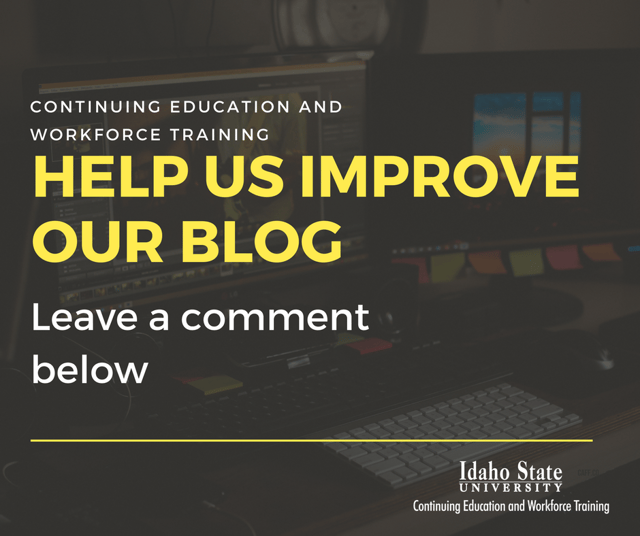 Hello Readers!
We at CEWT love providing educational tidbits in our blogs to help you increase your skills in workforce training as well as creative endeavors. Because of this, we are interested in hearing your personal feedback about the blog and types of topics we write about.
So, what do you think? Is there anything you would like to read about? Any pressing questions that keep itching at you that we can provide the answers to? Or perhaps there is a direction that you would be more interested that we take?
Helpful criticism is welcome as we strive to provide top-quality and helpful information for you about our classes, courses, and community. We know that without you, we wouldn't be here. So thank you, and help us improve by leaving a message below!
Thanks!
The CEWT Team