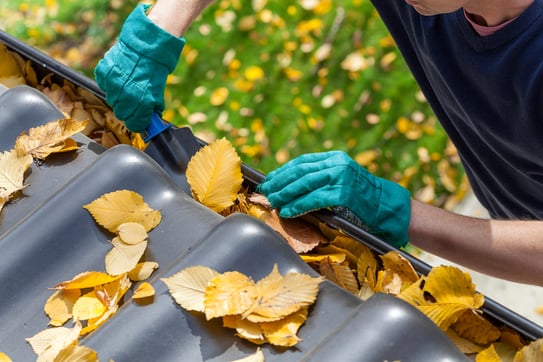 I am in the throws of trying to re-landscape my yard. This was not a project I necessarily took on by choice. My yard had become infested with weeds and after a few summers of trying to rid my yard of them, I gave up and dug everything up.
As fall approaches and winter looms around the corner I find myself in a race against time. I have so much to do to prepare my lawn (and home) for winter. Below are a few tips of things to make sure you don't forget to take care of before winter begins.
Get your lawn's automatic sprinkler system winterized. If you hire a company to do this, it might be a good idea to call and schedule your appointment now before landscaping companies get squeezed for time.
Trim back any flowers, trees, and shrubs that benefit from this type of maintenance. Make sure the plants are past their last bloom before trimming. Be sure to use this as an opportunity to take care of any fall planting, dividing, and mulching you need to do.
Winterize outdoor faucets, and drain hoses, and bring in any yard decor/plants that need to overwinter indoors.
Get in that seasonal maintenance. Replace furnace filters, test and replace batteries in smoke detectors, and clean gutters/roof. If you have a fireplace, have it serviced.
Check for drafts and insulate windows. The dip in weather as Fall approaches provides the perfect opportunity to check for drafts around your house and insulate any windows.
Deep clean and get organized. Purge your house of unneeded/unwanted items. Fall is a great time to sell or donate unwanted, perfectly good items. Donating/selling before the holiday season provides a mélange of thrifting opportunities to people who prefer to thrift the gifts they give.
Get your furnace/HVAC Unit/ serviced. These appliances will soon wake from the slumber they have been in for months. Getting these items served before the snow falls will ensure they are in tip-top shape when they rumble to life.
Please feel free to leave comments with tasks I inadvertently left out.