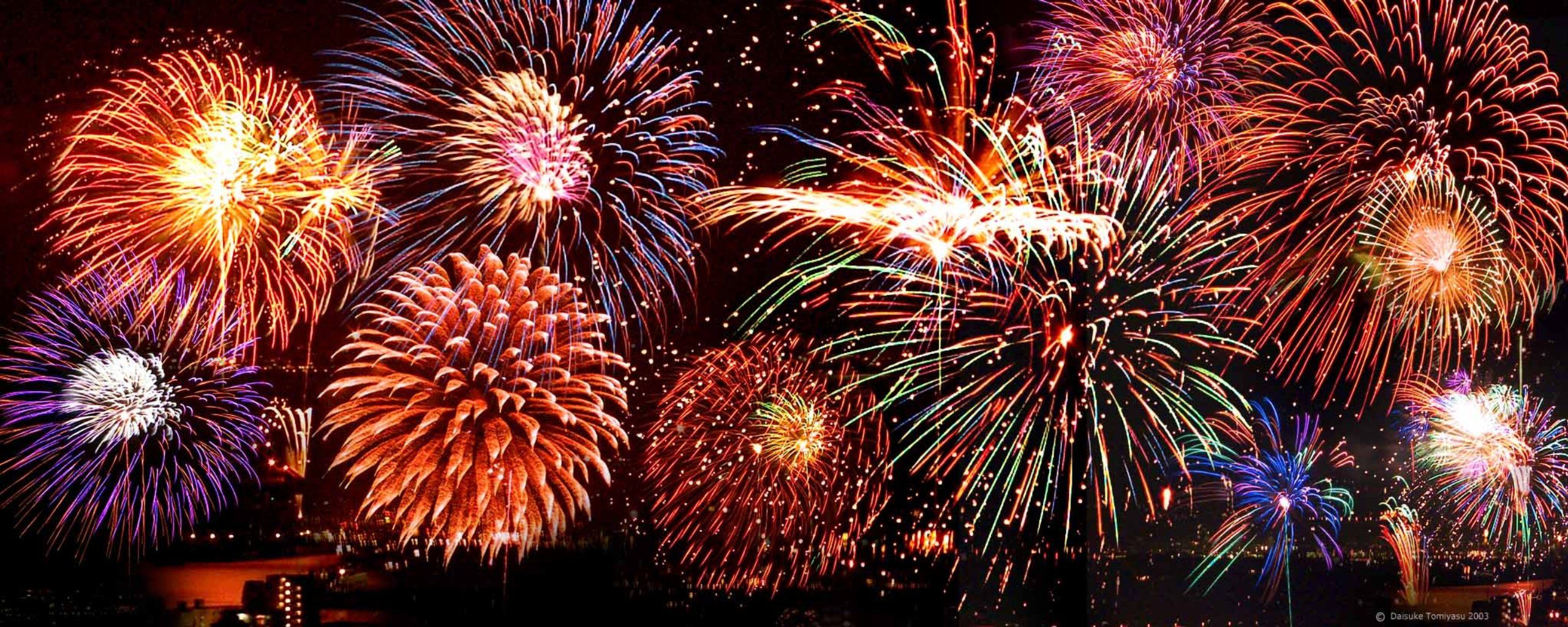 As we approach the start of 2023, we begin to reach a brand new year full of opportunities and possibilities. New Year's is the perfect time to celebrate all of the wonderful things happening for all of us in the upcoming year, and what better way to do so than by doing some fun traditions to welcome in the new year?
All around the world, different cultures celebrate the new year in very different ways. Check out our list below as we cover some of the interesting New Year's traditions from different countries!
Spain: Eating Grapes
In Spain, people start the new year by eating 12 grapes at midnight to welcome in the new year. This tradition, known as las doce uvas de la suerte (in English, translates to "the twelve lucky grapes"), originated during the 19th century. The idea surrounding the grapes is believed to increase luck going into the new year.
Denmark: Destroying Plates
This Danish tradition, although sounds rather violent, is actually a way of celebration intended to be fun. People throw out old kitchenware on their loved one's doorsteps. This tradition is intended to bring in good luck, and is typically indicative by the size of the broken dish pile at your doorstep.
Japan: Eating Soba Noodles
In Japan, people celebrate the new year with soba noodles- a thin type of noodle made from buckwheat. The thinness of the noodles is believed to represent a long, healthy life, and represents breaking away from the prior year.
Greece: Hanging Onions
The Greeks have a tradition of hanging onions outside their doors in hopes of bringing forward luck for the new year. Greek culture has seen onions as a symbol of growth and development, which makes it no surprise that onions would be the vegetable of choice.
South Africa: Throwing Out Furniture
In South Africa, some people like to clean their house of old furniture and appliances. Despite being a potential hazard, people have thrown their furniture out of windows to clean out their homes. Talk about an aggressive way to de-clutter!
Puerto Rico: Deep Cleaning
Similar to the South African tradition, Puerto Ricans deep clean their home to prepare for the new year. In a way, the Puerto Rican tradition to deep clean their homes has similar reasons as to why a lot of us like to "spring clean": it starts the season (and year) off on a good note, and is seen to welcome good luck and good intentions for the upcoming year.
From us at CEWT, Happy New Year's! No matter what you do to welcome in the new year, may your New Year's be filled with prosperity and happiness.
Sources:
15 New Year's Traditions From Around the World https://bit.ly/3Voe9Xs
20 Unique New Year's Eve Traditions From Around the World https://bit.ly/3BWCNYf
50 Ways to Celebrate New Year Traditions Around the World (2022-2023) https://bit.ly/3v9kz20