All across America there is a vast shortage of men and women who bear the name Firefighter. The National Fire Protection Association reported, "The volunteer firefighter numbers for 2016 and 2017 are the lowest recorded levels since the NFPA began the survey in 1983." Never before has such a need for brave men and women existed.
Thankfully, here in our local community, our firefighters are helping to teach and raise up the next generation of junior firefighters.
How the Camp Began
When Fire Chief J.R. Farnsworth was eighteen years old, he wanted to become a firefighter. His grandpa had been one before him, and he was inspired to carry on the mantle. When looking for an opportunity, however, a battalion chief told him to not bother. Crushed, he carried on with his life until he met some firefighters from the Chubbuck Fire Department. They told him how to get started and his career began from there.
Starting as a volunteer, and in his journey to become a career firefighter, he attended the Firehouse Expo in Nashville, Tennessee. And it was there that he first heard about Junior Firefighting Camps.
Upon returning, he looked around at what it would take to start one in our area. When he felt confident that we could put one on here, he approached CEWT with the idea. And we were all on board for it. After planning, advertising, and organizing the first successful Junior Firefighting Camp was hosted in 2018.
A Community Effort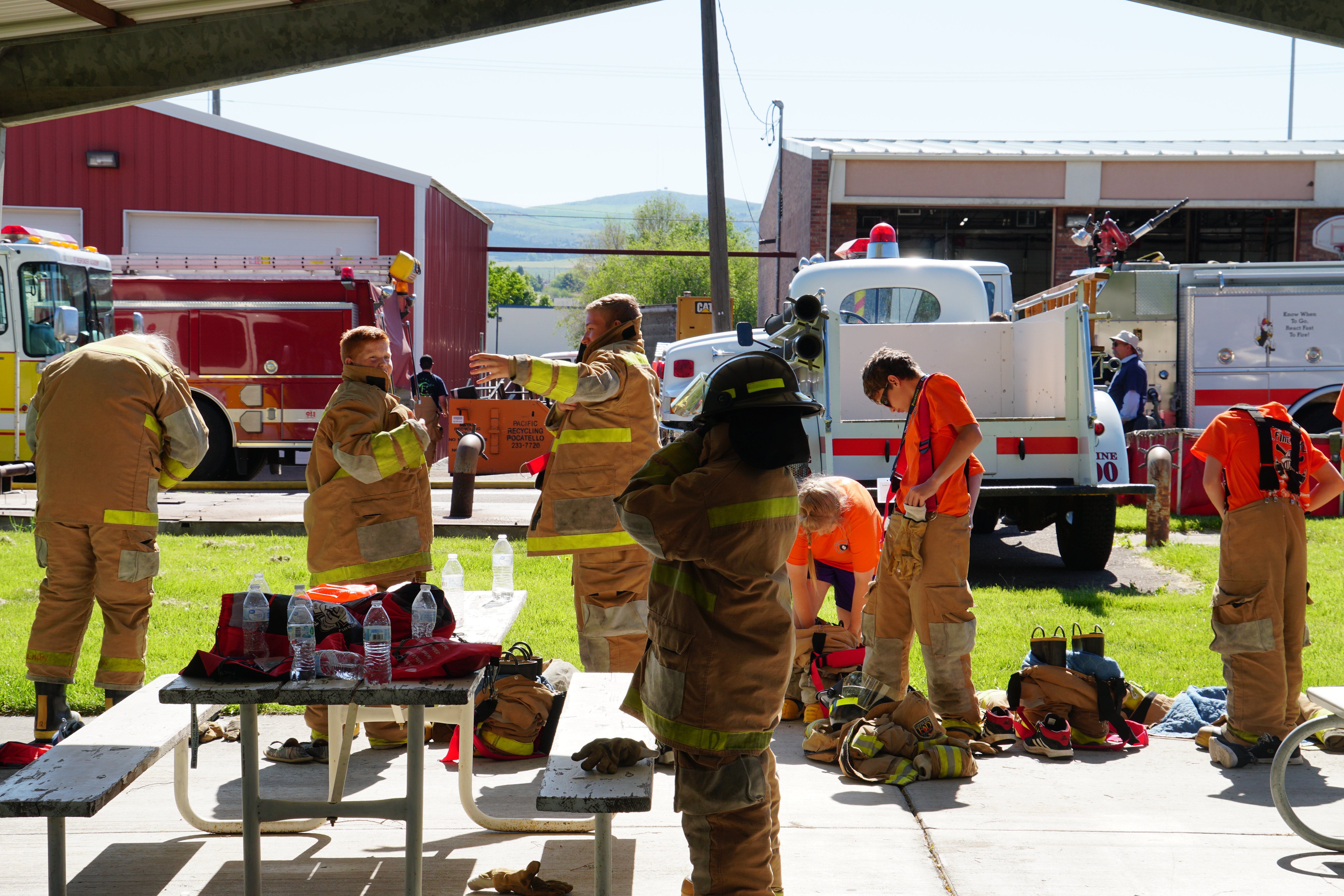 CEWT is far from being the only ones involved in running the camp; it is truly a community-wide effort. With support from firefighters from Chubbuck, North Bannock, Pocatello, and Bannock County Ambulance, the teenagers involved in the camp are able to learn from some of the best.
Previous years have seen the event hosted at Chubbuck Fire Department, but this year it will be at North Bannock Fire Department. North Bannock and Pocatello Fire Departments are providing the event with RestoreRite sponsoring, all with the goal of helping the youth from ages 13-18 become more aware of firefighting and learn some key survival skills.
After having the camp be put off by a year, Chief Farnsworth is excited that they are able to host it once again. He states, "What I am looking forward to the most is watching the kids learn these skills and get excited about growing up to be firefighters. I am grateful that we are able to get these kids out of their homes after a year of COVID lockdowns." One of his main goals has always been to make the camp as inclusive as possible, helping anyone in the area who wants to learn more, do so.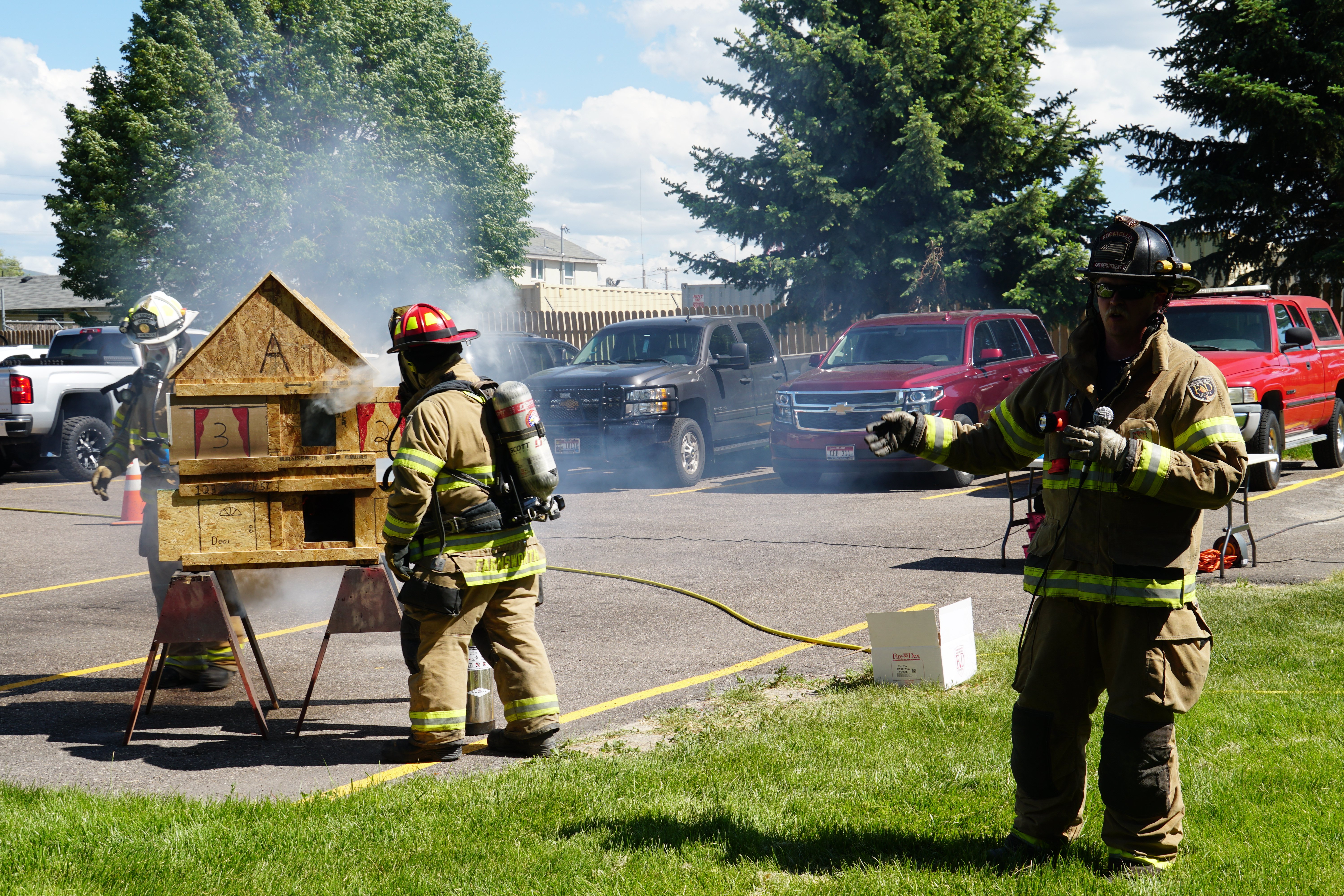 The community support moves past just the few days of the camp, however. Pocatello High School has firefighting classes, which many students from the camp will go on to take. These courses are where many of the supplies for the camp come from, such as the outfits and gear. And of course, as the youth learn new skills, they are better able to become volunteers and helpers not only in the fire departments but also in the community at large.
What is Learned at the Camp
This year's camp is shaping up to be full of fun, engaging, and educational activities. Split over two days, day one focuses on EMS components of fire service. This includes skills such as bleeding control, patient loading, and a new portion on emergency service dispatching. Day two focuses on the firefighting components, including forcible entry, search and rescue, and a wildland fire portion.
It isn't just the hands-on activities that are learned. Leadership, confidence, and teamwork are all strengthened in the youth who attend. Shirley Hockett, Assistant Manager at CEWT, states that on the second day of classes it amazes her and makes her "very proud to see the leaders come out and the teamwork that has developed."
Regardless of whether the youth go on to become firefighters or not, they are still learning the skills needed to become the next generation of leaders in the world.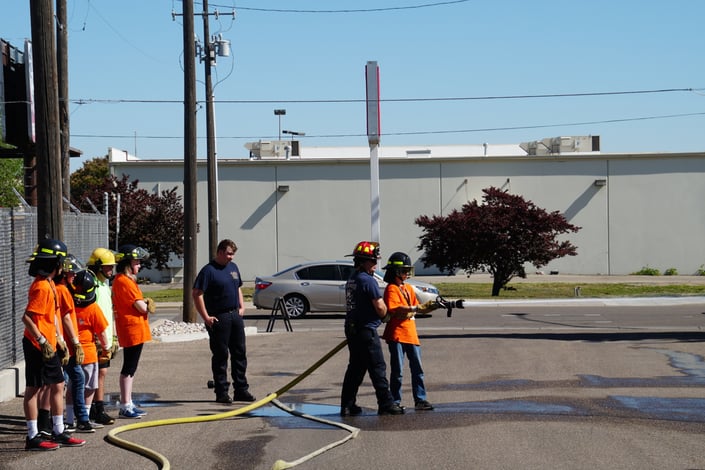 The Value of Attending
For any youth looking into becoming a firefighter, career or volunteer, there isn't a better opportunity in all of Southeastern Idaho. They are able to learn what it takes to be one, get hands-on experience wearing the gear and carrying out common scenarios. And perhaps most importantly, they learn what it means to be a leader and work in a team.
Fire Chief Farnsworth, when asked to describe the value in attending the camp, stated, "I'm a little biased, but I believe firefighting is the best job on earth, and I bet there are some one million firefighters that would support that statement. This camp gets kids started on the idea of becoming firefighters. Regardless of whether campers continue in the path of the fire service, they will be experiencing the value of teamwork and comradery that comes with being a firefighter."
This year's camp is hosted at the North Bannock Fire Department running from midday Friday June 18th and all day Saturday the 19th.
For more information, feel free to check out our camp registration page, as well as the podcast episode where we chatted with Chief Farnsworth.