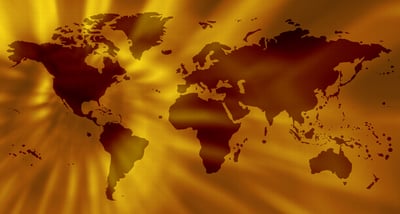 On Monday, October 10, we will be recognizing Indigenous Peoples' Day— a newer holiday here in the United States that honors Native Americans. What has once been a day to recognize Christopher Columbus is now turning into a day of celebration for Native American culture and history, as well as recognition for the communities' achievements.
In October of 2019, Brad Little, Governor of Idaho, proclaimed official recognition of Indigenous Peoples' Day. With five prominent tribes here in Idaho, recognizing Indigenous Peoples' Day allows us to celebrate the diversity of the different communities throughout the state. Just this last year, in October of 2021, President Biden became the first U.S. president to honor Indigenous Peoples' Day at a national level. This commemoration will definitely change the trajectory of Native history here in the U.S, and gives Natives the chance at well-deserved recognition.
With more visibility from the perspective of Indigenous people, the meaning of Columbus Day has become drastically different, and is being replaced with a very different perspective and meaning. So, why exactly has Columbus Day been celebrated so widely throughout the United States, and why is it being replaced with Indigenous Peoples' Day? The answer comes directly from the history of Columbus Day itself.
Celebrations for Christopher Columbus had begun early in America's history, dating back to October of 1792. One hundred years later, on October 21, 1892, President Benjamin Harrison became the first president to propose the idea of Columbus Day. Initially, the proposal was intended to represent the immigration of Europeans to the Americas, and celebrate the growth that our country had gained exactly 400 years after Columbus came to America. While this seems like a nice sentiment, honoring Christopher Columbus only had a negative impact on Native history, and completely silenced them for centuries.
It was not until 1937 when President Franklin D. Roosevelt officially declared Columbus Day a federal holiday. Forty years later, in 1977, the first proposal to change Columbus Day to Indigenous Peoples' Day was presented at a conference with the United Nations. Recognition for Indigenous Peoples' Day began as early as 1989 in South Dakota. Gradually more cities and U.S. states began to recognize the importance of Indigenous Peoples' Day, which was followed by celebrations for Native communities throughout the country during the 1990's and 2000's.
Today, over half of U.S. states recognize Indigenous Peoples' Day with more people celebrating Indigenous Peoples' Day over Columbus Day. However, while Columbus Day may become less celebrated as Indigenous Peoples' Day gains more recognition, it is still important to understand Columbus' effect on the Native Americans.
Columbus Day represents colonization and oppression, and celebrating Columbus for such actions further silences Indigenous people from being able to speak about the cruelty that European settlers inflicted upon them. By changing focus from Columbus to the Indigenous people, we can shift the narrative away from the perspective of European colonization with Indigenous roots instead.
For anyone interested, Idaho State University celebrates Indigenous Peoples' Day, and a celebration this year will be held on October 10. More information about ISU celebrations can be found here.
Sources:
Library of Congress - Columbus Day https://bit.ly/3RwFyo5
Npr.com - Goodbye, Columbus? Here's what Indigenous Peoples' Day means to Native Americans https://n.pr/3SCEgJL
USA Today - What is Indigenous Peoples' Day? Does it replace Columbus Day? Everything you need to know https://bit.ly/3M4BH0D