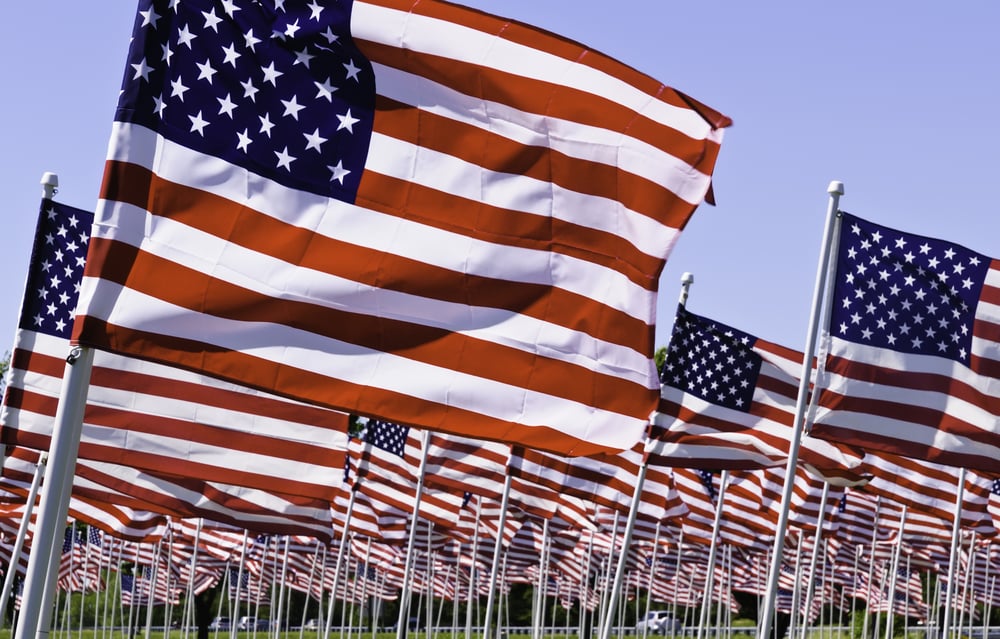 It's that time of the year again. This upcoming weekend is Independence Day. Fireworks, parades, parties, barbecues, and more are coming your way across Southeast Idaho. If you need some help deciding how to best spend your time, look no further. Here is everything you can look forward to this 4th of July weekend.
Note: Dates and Times are in bold.
Independence Day Weekend Events
Greater Pocatello Area
Independence Day Parade! The parade will start at 9:30am. The route goes West to East in Old Town Pocatello. 9:30am-12pm
At the Bannock County Events Center there will be everything from fireworks, kids games, bouncy houses, a water feature, live music, face painting, food vendors and more. 12pm-10:45pm

Beach party at the Bannock Reservoir. 12pm-3pm
A car show, sponsored by Cole Chevrolet-Nissan-Kia, at the event center's soccer fields. 3pm-5pm
Local band, Happy Havoc will provide free music at the Bannock Soccer Fields. 5:30pm-9:30pm.
A drone show sponsored by ICCU will begin around 10 PM with Fireworks sponsored by Portneuf Medical Center beginning around 10:15 p.m. 10pm-10:45pm
The annual Treaty Day Fireworks Celebration hosted by the Shoshone-Bannock Casino Hotel. Best spot to see the fireworks is Fort Hall Rodeo Grounds. 8pm-11pm
Soda Springs Library Annual Book Sale, quilt raffle, etc. 3pm-5pm
Caribou Historical Society is hosting an open house for their new museum. Located at 100 East Hooper Ave. 10am-4pm
Foam Party at City Park. Soda Springs Fire Dept. sprays foam that is fun for everyone. Bring chairs, swim suits, towels, etc. Clean Water available to wash off. 3pm-5pm
Rotary Club's 5K Run/Walk located at Octagon Park. Run Starts at 7:30 a.m. (Registration begins at 6:30 a.m.)
Lions Club Breakfast at City Park. $6 Entry for adults. 7am-9:30am
Traditional July 4th Parade at Highway 30. Parade starts at Dave's Tackle. Starts at 10am
Free Carnival, bounce houses 4/4 volleyball, 3/3 basket ball, and corn hole. Concessions and booths. Location is City Park. Begins immediately following parade.
Free food, music, and entertainment in Kelly Park with music by Cherry Peak Resort. Food at 6pm. Music/entertainment begins at 8 p.m.
The Spectacular Fireworks show at Kelly Park. Starts at 10 p.m.

For more information regarding events in Soda Springs, visit

https://www.sodaspringsid.com/alert_detail.php
Root Beer social and movie night at Skyline Park. Social begins at 6:30pm. Movie at 7:30pm
Start off your Independence day with the annual Inkom Color Fun Run. Fun for the whole family! Starts and ends at Stuart Park. Race begins at 7:30am
Inkom's Annual Classy Car Show at Glen Peck Park. 9am-1pm
Parade downtown Inkom. Parade starts at 10am.
Vendors, entertainment, car show, bounce houses and firetruck shower at both Skyline and Glen Peck Park. 11am-1pm
Greater Idaho Falls Area
"Liberty On" Parade starts near Idaho Falls High School 9am
Riverfest will occur at the Snake River Landing. Attractions include: Live entertainment, food vendors, bounce houses, pony rides, and more. 12pm-10pm
28th annual Melaleuca Freedom Celebration Fireworks at Snake River Landing. Starts at 10pm

For more information regarding the parade in Idaho Falls, visit

https://idahofallschamber.com/parade/
Greater Rexburg Area
Main Street Mile Family Run/Walk 9:30am-10am
Independence Day Parade on Main Street. Starts at 10am
Independence Day in Porter Park. Attractions include: food, commercial, and arts & craft booths, a live band concert and more. 9am-3pm

For more information regarding events in Rexburg, visit

https://rexburgchamber.org/events/2022-07-04/
Rotary Breakfast in City Park ($7/person). 7:30am-9am
Parade down Main Street. Starts at 10am
Flag ceremony, car show, booths, and more in City Park. Immediately following the parade until 2pm
Firework. Location TBD Starts at 10pm

For more information regarding events in Ashton, visit

https://ashtonidaho.com/membership/events/independence-day-celebration
And there you have it! Let us know what you plan on attending this Independence Day Weekend. Looking forward to celebrating with you!
Happy 4th of July!