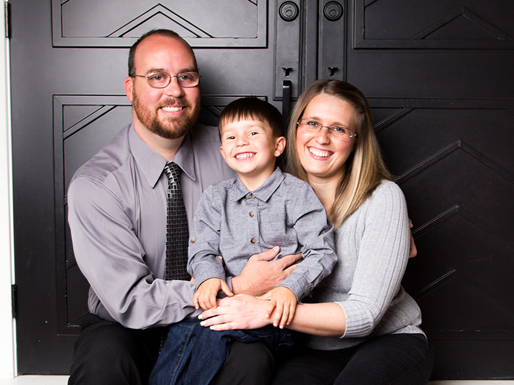 Visit our course page for more information on how to register for the NCLab training courses.
Meet Aurora Tangaro. She is a married, working mom living in West Wendover, Nevada. She has a passion for math and working with data. Aurora was employed as a Database Administrator for three years and then applied for a position as a Data Engineer. Unfortunately, she found out she did not have the skills sets required to meet the requirements for the engineer position.
Instead of giving up, Aurora began searching for programs that could advance her knowledge. She had to figure out how to fit the courses into her busy schedule. As a working mom with a small child, it wasn't easy for her to be in a training program with deadlines that did not offer a lot of flexibility. She found her opportunity to get more training in Data Analytics through a program offered in a partnership between Great Basin College and NCLab, an online curriculum provider.
Since Aurora started taking the courses in August 2020, her understanding of data analytics has changed dramatically. She recently applied for a new position as a Business Intelligence Analyst at her company. When she interviewed, she told her employer that she was taking the NCLab Data Analytics Career Training Program, and believes that this helped her to get hired. Her company places a high value on supporting their employees who enroll in training programs relevant to their jobs.
Aurora has found that the course content really applies to what she is doing in her new job as a Business Intelligence Analyst. It has helped her immensely. She believes it will help her even more when she starts to analyze larger amounts of data.
The NCLab non-credit training program offered her the flexibility she needed, with self-paced courses that she could do on her own time. She was able to set her own learning schedule, and would often study on the weekends or evenings. She was also able to do some of her coursework at her job when her projects were finished.
Aurora says that the NCLab courses are structured very differently from previous college classes she has taken in the past. The NC Lab curriculum is taught in incremental lessons using practical applications. Aurora felt gratified after finishing the first lesson and gained confidence to move onto the next module. On the couple of occasions she had to reach out to NCLab's Education Services for support, she received assistance immediately.
At her previous college, when she struggled with a programming problem, she had to wait for days before finally getting the help she needed to figure it out. With NCLab, she got the support quickly and was not held back from progressing in her training. She also feels the courses in the NCLab Data Analytics program are very intuitive. Since she is not an auditory learner, the hands-on format was very helpful for her, because she was able to practice and apply all of the skills she was learning as much as she needed to.
When asked if taking these courses has been a good investment for her, Aurora said that it absolutely has been. She was pleased with the value of the NCLab program.
Aurora does think there is something that could be changed about NCLab Career Training programs, however. She says the creator of the courses is a genius, and that NCLab should expand their offerings by creating additional career training programs.
The main impact that this program has had on Aurora is that she is more confident. In addition to learning more about Data Analytics, Aurora has also enjoyed improving her programming skills and learning to code in Python.
Aurora's story is a good example of how quickly today's workforce is changing, and how employers need their employees to keep up with technological demands through professional development. It also demonstrates how NCLab Career Training Programs offer the flexibility, practical experience and support needed for a busy, working adult to undergo further career training.
For more information on either the Data Analytics or Python Developer Career Training Programs, contact Idaho State University, Continuing Education and Workforce Training at 208-280-3372 or visit the NCLab website at https://nclab.com/isu-da/ or https://nclab.com/isu-pd/.