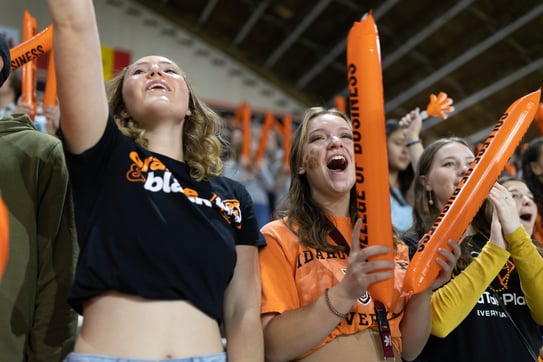 Idaho State University's 2023 Homecoming is slated for next week. The amicable weather, in our high-mountain desert town, this time of the year makes for a perfect backdrop for the planned festivities. Homecoming runs from September 18-23 with a plethora of activities for students, staff, faculty, and the community.
Student activities throughout the week include traditional activities such as the Homecoming Bonfire and True Bengal moonlight hike to the pillars, many more activities await the student population. This year, student activities include window painting, a BBQ, several food competitions, a scavenger hunt, powderpuff football/Cheer competitions, art performances, royalty pageants, carnivals, and tailgates.
The ISU Homecoming Parade begins on Saturday, September 23, 2023, at 10 a.m.
Tailgates for the homecoming game start between 12 noon and 2 p.m. on game day.
The Homecoming Game kicks off on Saturday, September 23, 2023 at 4 p.m.
A list of homecoming events, including times and dates, can be found here.