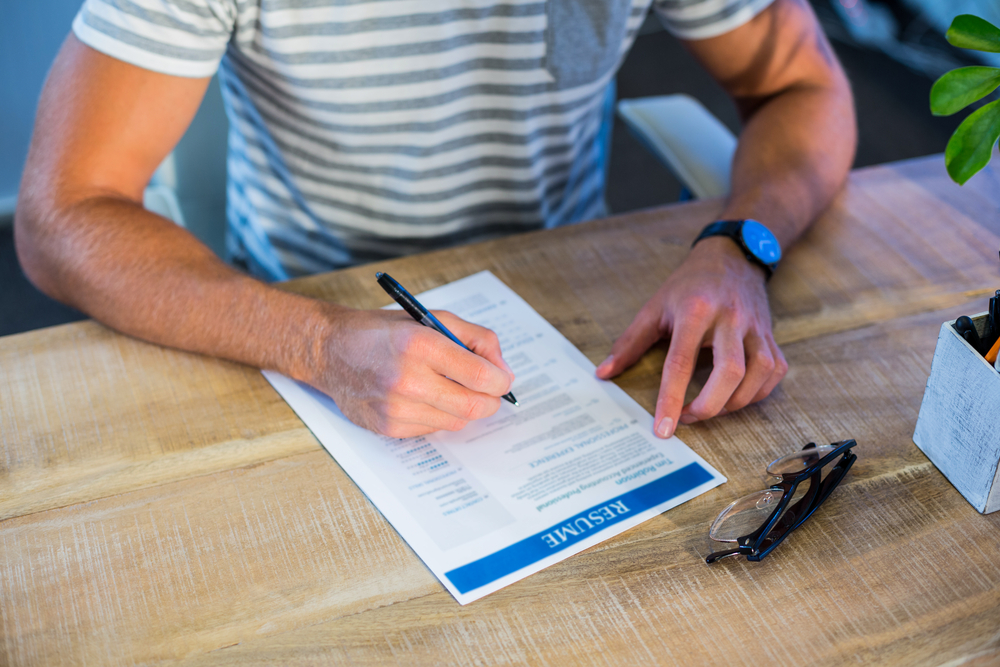 "The first step is always the hardest." The origin of this English phrase is believed to have been uttered by the 3rd century martyr, St. Denis, who was decapitated. As legend has it, following his decapitation, St Denis picked up his head and proceeded to carry it for a distance. For what purpose and for how far he and his detached head traveled, no one seems to know; however, if St. Denis did in fact utter this phrase, then he meant it quite literally.
Though not quite as serious as martyrdom, writing a resume can almost feel just as difficult. However, it is possible to make the task of writing a resume less daunting if you remember 4 rules:
1. Remember that a resume is a marketing document, not a history paper.
A resume should highlight the best, not the entirety, of your skills and accomplishments. Doing something, learning something, or even accomplishing something great is definitely worthwhile, but it doesn't make it resume worthy.
The job description will identify the skills, knowledge, and accomplishments the employer is seeking— write your resume to match the description.
2. A resume should be written for a specific job.
There is no such thing as a "one size fits all" resume. The days of writing one single resume which is then copied and submitted to multiple potential employers have long since past.
Employers are looking for skills, not just degrees or experience. Tailoring each resume for the specific job will let hiring managers know you are what they are looking for.
3. Position matters.
According to a study by TheLadders, an online job-matching service, recruiters spend an average of six seconds reviewing an individual resume (Sanbum, 2012). If your best stuff isn't easily found, your resume will not get a second look.
The English language is written top to bottom, left to right. As a result, English language readers naturally expect that the most important information will be on the top and to the left.
Avoid using complicated, design heavy resume formats and stick to the basics. Your best qualities, the qualifications employers have identified in the job posting, should be on the top and to the left.
4. When it comes to writing a resume, don't confuse its purpose. Resumes don't get you a job— interviews do.
The primary job of the resume is to convince the employer to request an interview. A well written resume will highlight your skills by quantifying them. For example, "Using current and relevant marketing techniques, I was able to increase annual sales by 5%".
When you quantify your skill set, the potential employer will want to know how and hope that you can do the same for them.
When it comes to writing a resume, the first step doesn't have to be the hardest. Keep in mind these 4 simple rules and your resume will highlight the best of you while at the same time letting the employer know that you are the best fit.
Resources
Sanburn, J. (2012). How to make your resume last longer than 6 seconds. TIME Magazine, retrieved from, https://business.time.com/2012/04/13/how-to-make-your-resume-last-longer-than-6-seconds/