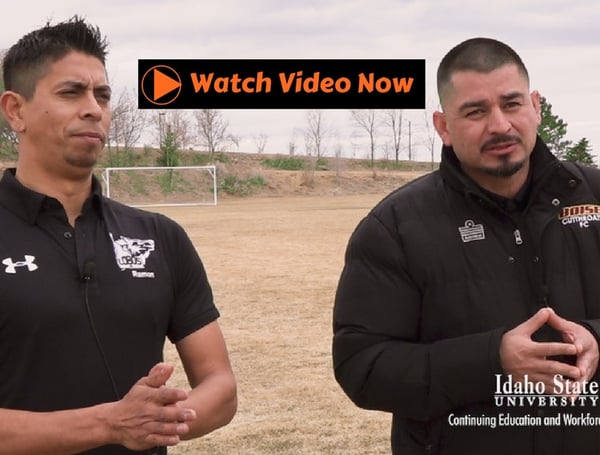 Three seasons ago, the semi-pro soccer team Boise Cutthroats didn't exist.
They hadn't yet formed as a team with players not just from Idaho, but Colorado, Montana, Washington, and California. They hadn't yet traveled 12 to 14 hours to play a game. And they hadn't yet gone on to nationals not once, but twice to showcase their skills and talents to the country.
Now, as the Cutthroats approach their third season with the same talent and desire to succeed, their president seeks to bring another team to Idaho.
"There's a lot of soccer love here in Eastern Idaho," Hector Palacios, President of the Boise Cutthroats Football Club (FC), said. "I think for players to come together and establish a semi-pro soccer team in southeast Idaho would be deluxe—for the players, the kids, and for anyone in general."
To build an outlet for that soccer love, Hector and his cousin, Ramon Palacios, have formed the Idaho Lobos FC, a semi-pro team that will compete in the United Premier Soccer League. Ramon has taken the position as President of the Idaho Lobos FC.
In March, they assembled a roster of 18 players from areas such as Jackson Hole, Rexburg, Idaho Falls, Blackfoot, and Pocatello. The team will compete predominantly in Utah and Idaho in the league's Mountain Conference, which hosts six teams total.
One of the driving forces in creating a semi-pro team was to provide talented players who did not go to college with the opportunity to apply their soccer talent to a different venue.
"Everyone will have the opportunity to play on a higher level than they are used to," Ramon said.
"I'm from here, and I know there's a lot of talent here," Hector said. "We want high school players that are good enough to play to still be able to play the game they love."
One major speedbump that Hector and Ramon hope to solve is how to pay for the expenses of traveling and sports equipment. Gaining sponsorships is a top priority, and they are searching for an anchor sponsor to represent the team.
"We want to make a team where players don't have to pay for travel and equipment," Hector said. "It's going to be a challenge for us to fulfill until we get sponsorships."
They are gearing up for their first game on April 22nd in Idaho Falls.
"This season is crucial for Idaho Lobos FC to see if it will be able to function here," Hector said.
Our highlight video on Hector and Ramon can be found at https://www.youtube.com/watch?v=IBpkvuv1_fI&t=140s
Idaho State University's Continuing Education and Workforce Training division highlights local events, businesses, and organizations to bring awareness to and foster appreciation for its community and region.