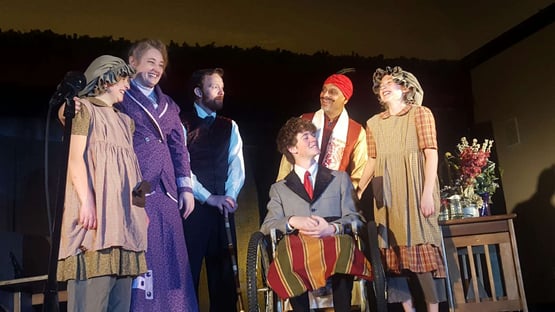 Whether it be children learning the chirpy seranade of a ukelele, or a group of girls in calico dresses acting out A Little Princess on the stage, the Leavitt Center's Empower Humanity is often a buzz of artistic activity and creative individuality.
This energetic atmosphere is Ryan and Katie's Leavitt's goal, who created Empower Humanity after purchasing and renovating the building now known as the Leavitt Center a few years ago. This was fulfilling a dream of Ryan's to bring a music program to the community of Southeast Idaho. Their desire to incite confidence in others led them to creating Empower Humanity:
"We are all creators in some way and when we do create something authentic and recognize it has value, we intrinsically recognize we have value." Katie says.
Along with its art classes, the non-profit organization also offers educational programs, humanitarian work, and even scholarships to students who have the desire to participate in the arts and music, but have no funds to do so. The Leavitts also choose a regional or global non-profit organization to donate 10% of all their year end proceeds to. This year they have partnered with Operation Underground Railroad, which is an undercover organization that fights child trafficking.
As part of Empower Humanity's mission to create a better world, they also have their Arts Academy classes get involved with the community through soup kitchens, community theatre improv-sessions, and musical tours to senior citizen care centers. Some of their classes even intersect, which is the case for their Cinco de Mayo Cabaret. In it, students from a musical class will participate in putting on a show while students from a cooking class will serve the audience foods they made in class.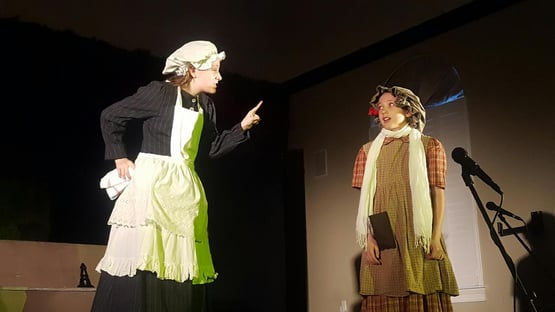 This summer, many of their classes are designed to help their students grow individually while also getting them involved with the community. These classes include: Camp Capella, Dance Technique, Music Ninja Warrior, Tiny Tumbling, and even play performances such as Alice in Wonderland and Sleepy Hollow. The Alice in Wonderland play is managed by the Missoula Children's Theatre, in which they produce a play in one week's time with 60 children.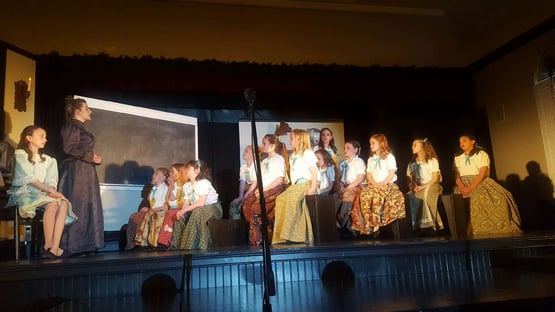 Recently, Empower Humanity and CEWT have shown interest in partnering in the future. This partnership could include classes or events to further provide students the opportunity to boost their knowledge and confidence in the arts.
Be on the lookout for potential classes offered through a partnership between both organizations! If you're interested in their Summer 2017 programs click here.