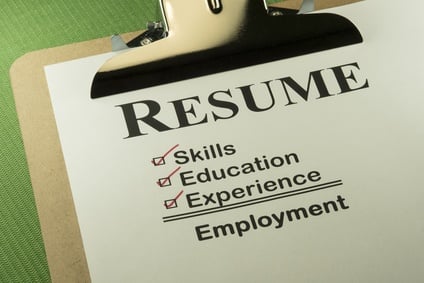 There are many different certifications you can achieve throughout your professional career; however none are nearly as beneficial to a project manager as a PMP certification. As a project manager, it's your job to oversee projects, ensure they stay within the set budget, and delegate workloads that need to be completed.
With a PMP certification your years of work experience and prior education will be rounded out, ensuring that you not only carry more authority, but you can delegate and manage with the confidence and experience that the additional certification gives you.
Key Benefits of

PMP

Certification
Before undertaking the extensive amount of study and preparation needed to obtain your PMP certification, it's essential to understand what benefits you'll get and how an additional certification can boost your professional career.
Key Resume Addition
Whether you're planning on staying with the same company and simply want to advance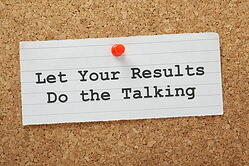 higher into the management system, or you're looking for offers at competing businesses, having a PMP certification on your resume looks phenomenal.
It shows potential employers that you're hardworking, dedicated, experienced, and not one to shy away from additional training or challenges to get what you want!
Increased Pay
One of the main benefits is the possibility of increased pay over standard project managers. Anyone looking for leverage to obtain an increase in salary should consider further certifications.
Employers want highly trained professionals at their business, which is why obtaining a PMP certification is so crucial for a higher salary. Use a PMP certification as a negotiation point with potential employers, or speak with your current employer about a raise post certification completion.
Boosts Confidence and Professionalism
Added confidence goes a long way, which is why all project managers should consider a PMP certification. The additional training and understanding that you obtain through revision can significantly boost your confidence and gain you more respect in the professional world.
Additionally, once you obtain your certification, you can put PMP at the end of your name on professional documents and correspondences which dramatically enhances your initial credibility!
Differentiates You from Competitors
There are plenty of project managers on the job market, many probably in your area or just about to graduate. When it comes to standing apart from your competitors, however, it's essential to show off your years of experience and your knowledge about project managing.
What better way to differentiate yourself from the crowd than with a PMP certification. Employers know what is needed to obtain the certification, and you can bet they'll be impressed when you have it!
Enables You to Mentor
PMP certification rounds your training and experience out with the necessary knowledge to really excel in your field. With this certification, you can better train other project managers and subordinates below you.
Networking Opportunities
During the PMP certification process, you essentially become part of a club. First, you're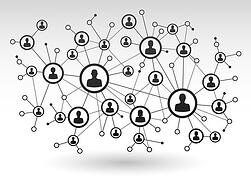 grouped with other highly driven project managers looking to gain their added certification.
Then, once you've obtained your certification, you're now part of the PMP team so to speak.
Whether you're grouped with those studying for the PMP test, or you're now in league with other PMP's at your current place of employment, the PMP certification and process allows you to connect with other like-minded individuals who are interested in furthering their career.
Why Employers Value A

PMP

Certification
When employers are rifling through applicant resumes, they look for key things; one of which is work experience, another is knowledge and education.
An ideal candidate for a job is a self-motivated individual who has the experience needed, is able to demonstrate their ability to proficiently perform the job they're applying for, and has validated their knowledge and understanding of the job and requirements.
Project managers are needed throughout the business world and are vital to ensuring various projects are completed on time and within budget. For employers looking to hire a project manager, nothing looks as appealing on an applicant's resume as a PMP certification.
Why, you might ask? Well it's because this specific certification shows three things to an employer:
1. That you're experienced
In order to be eligible to attempt a PMP certification, you have to be experienced in the field of project management, and you have to be able to prove that you meet the requirements.
The amount of time will vary depending on your education; however it shows employers that you have real knowledge and first-hand experience in project management.
2. Validates Knowledge and Understanding
To pass the test and become certified, you need to know a great deal about project management – something that employers want to be sure of before they even hire you.
While a great educational background can show that you're intelligent and are a capable individual, it's vastly different than being knowledgeable about managing projects.
A PMP certification proves to employers that you not only have the background needed to complete tasks laid before you, but you're also incredibly skilled and knowledgeable about project management and have proven so through a certification process.
3. Demonstrates Your Level of Dedication
Employers want highly motivated individuals who are going to bring a lot to the table. They don't want those who do the bare minimum – which is why a PMP certification can truly help.
The amount of revision time and the cost to simply attempt the test is extensive, demonstrating to a satisfactory level that you're dedicated to enhancing yourself as an individual and a professional!
A PMP certification is the next necessary step for any project manager wishing to further their career.
While the certification is not required for most jobs, it shows an extreme level of dedication, intelligence, and proficiency that will definitely set you apart from competitors and allow you to negotiate for a higher salary based on your qualifications.
While the initial cost and time input needed to obtain a PMP certification may be off putting, the pros for anyone wishing to stay in project management, or advance in the management department, far outweigh them!
Interested in learning more about the PMP exam? Download our FREE eBook today!