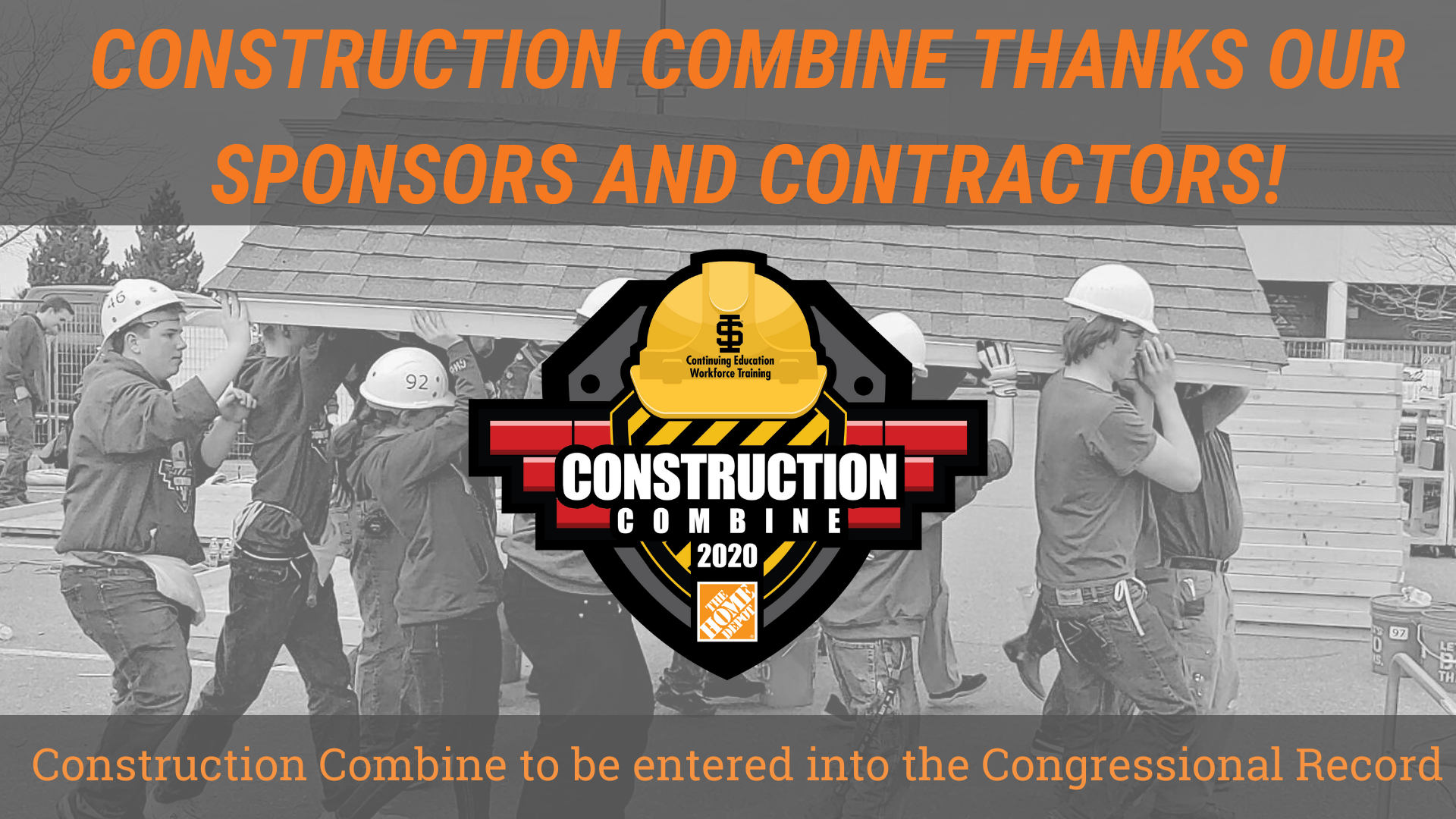 Idaho Congressman Mike Simpson will recognize the entry of the Construction Combine program into the Congressional Record at the Idaho State University Eames Advanced Technical Education and Innovations Complex on Thursday, Nov. 7 at 2:45 p.m.
The Construction Combine is a unique program developed by the ISU College of Technology Continuing Education and Workforce Training Division. It has partnered with Home Depot to address a national skilled labor shortage in the construction industry. In September, the Construction Combine received a Special Programs award for Idaho Career and Technical Education at the REACH professional development conference in Boise, ID.
The program, which started in Pocatello in 2018, expanded in 2019 to six locations around Idaho through the state's regional technical colleges and their communities. The event has received interest around the country and will expand into Washington state in 2020.
Simpson will meet with ISU officials, local government officials, contractors, local businessmen and ISU Continuing Education and Workforce Training personnel.
The address of the Eames Center is 1999 Alvin Ricken Drive in Pocatello. The event will begin in the complex's Industry Welcome Room.
The ISU Continuing Education and Workforce Training program developed this model to meet the shortage of skilled workers in the construction industry. It provides an instant workforce that local contractors can quickly assess and hire for their organizations. Inspired by the NFL Combine, the Construction Combine attracts, trains and coordinates participants in hands-on-learning projects. Local contractors provide the training and mentorship they want to see in their employees, and then they have the opportunity to hire those workers who have demonstrated the newly-acquired construction skills they need.
In all sites that delivered this model in 2019, the participants built sheds that were donated to their local veterans.
The next Construction Combine in Pocatello will be held in March 2020. It will offer construction sessions on framing, roofing, concrete, electrical, plumbing, flooring and siding.
Construction Combines based on this model are now offered in other regions of the state, including Coeur d'Alene, Lewiston, Twin Falls and Idaho Falls. Ontario, Oregon also participated with their own Construction Combine last year.
For information on the Construction Combine contact Gary Salazar, director of Continuing Education and Workforce Training, 208-282-1059 or salagary@isu.edu.
CEWT would also like to recognize the Construction Combine's contractors and sponsors. Without offering their time and their generous contributions, the Construction Combine wouldn't have had the chance to be as successful as it is today.
Click here for a full list of sponsors/contractors.
For additional information visit https://constructioncombine.org/