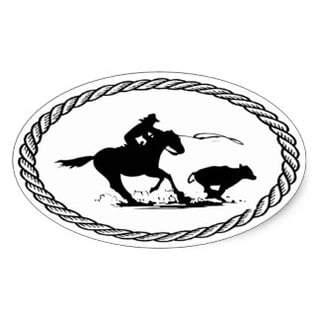 With the summer sun pitching high and everyone venturing back outdoors after a particularly brutal winter, the season is ripening for those involved in the high energy of rodeoing.
But for Kolbey Hughes, the season of rodeo has already been rewarding. Waking up to work out and practice for six hours a day, Kolbey has qualified for the College National Finals Rodeo in calf roping, being one of only three men in the Rocky Mountain region who go to nationals in the category.
Kolbey has competed all over Idaho, the western states, and even Canada in calf roping, steer wrestling and team roping. It is also noteworthy to mention he is primarily self-taught, having mainly his father, who rode bulls and steered him towards calf roping, and his family to help guide him in his endeavors.
After rodeoing for Snow College, a two-year college in Utah, he moved to Idaho State University to go further in the sport he loves. And although he mentions it was rather difficult giving up friends and family, his hard work has paid off.
His expertise in calf roping has led him to be professionally ranked, but one of his favorite parts about rodeo isn't the trophies. "It's the satisfaction I get from making a good run and knowing I put in a lot of time to get up to that point," he mentions, "And knowing that I can receive a reward for the hard work I put in."
He also finds inspiration through his family members, especially his "littles", or nieces and nephews. "Knowing that I have littles that look up to me and see me as a great tie-down roper, I want to live up to that expectation that has been set," he says.
When asked what he is especially proud of, he says, "The fact that I just get better through time."
Hard work, long hours, and sacrifice. Kolbey shows that in order to succeed, it takes not only desire, but drive and determination as well.