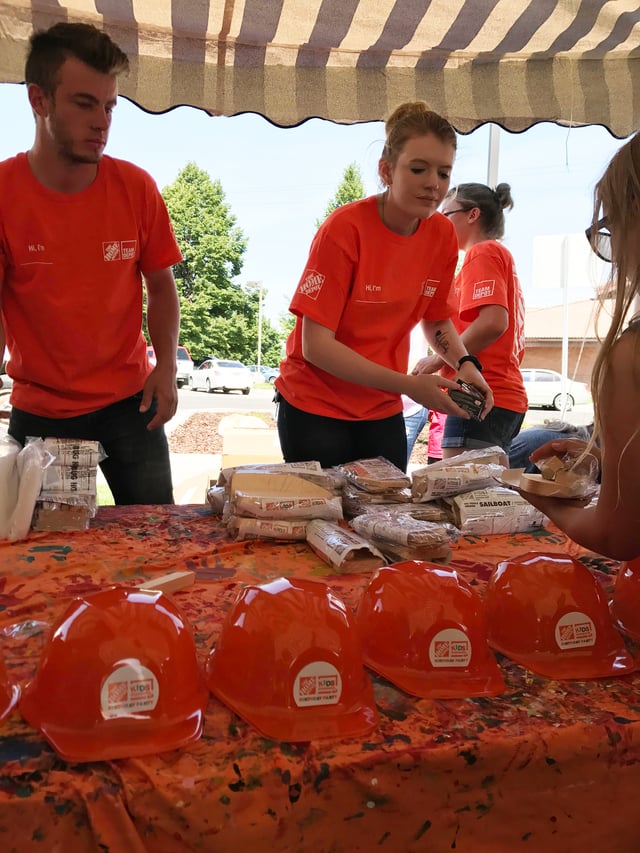 For most people, being new to the neighborhood tends to bring out their shy qualities. Yet for Brad Landon, the Store Manager of Chubbuck's Home Depot, being new to the area doesn't deter him from leaping into community service and engaging with those in need.
Since starting a little over nine weeks ago, Landon, along with his crew, have immersed themselves in helping veterans, visiting retirement homes, and providing free home improvement classes to help knit our community tighter together.
Home Depot is avid about partnering with other companies who share the same vision. Recently, Home Depot and ISU Continuing Education and Workforce Training (CEWT) partnered together to bring a Trailer Organization Seminar to contractors in the area. In order to enhance the organization skills among contractors and their workplaces, this workshop helped improve and promote workplace cleanliness. The event was small as it was its very first.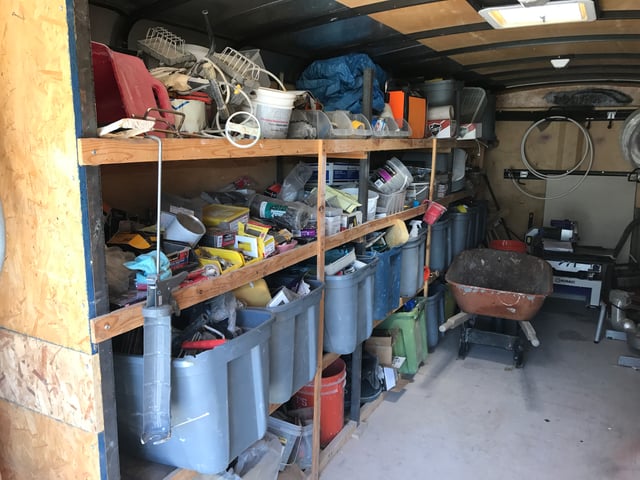 (trailer before the seminar)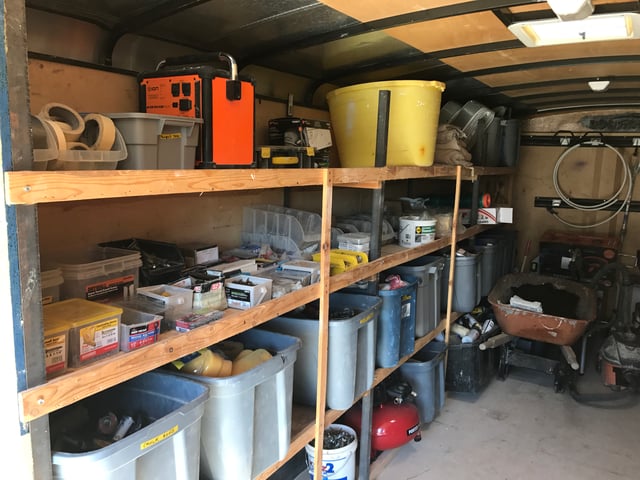 (trailer after the seminar)
"We at Home Depot learned a lot," Landon said in regards to the event. He is hopeful that next time they hold this seminar they will have four to six trailers, but Home Depot and CEWT liked starting off small with two trailers and will be incorporating their 'lessons learned' into the next classes they are planning to offer.
Home Depot also recently offered workspace for a New Knowledge Adventures (NKA) woodcarving class. The classe are held at Home Depot on the floor near the wood supplies section and customers are free to shop and observe. Speaking of the collaboration, Shorty Miller, instructor for NKA's woodcarving class, said, "I could not ask for a better relationship or better working environment," said Miller, "So far he's met every request we've made."
The workspace helped relieve issues of ventilation problems and provided not only enough space for attendees, but also for potential future growth of the class. The Home Depot team stores all of the woodcarver tables, tools, and supplies, setting it up and taking it down after each class. Miller said, "They fit any accommodation on our part and, whatever we need, Brad and his employees will get it for us."
When it comes to more events and classes such as woodcarving or seminars, Home Depot and CEWT are eager to partner together again. This may include an assortment of Do-It-Yourself (DIY)/home improvement workshops, such as tile backsplash installation, decorative wooden projects, and even children's crafts. Landon would like to "expand it as large as it can go."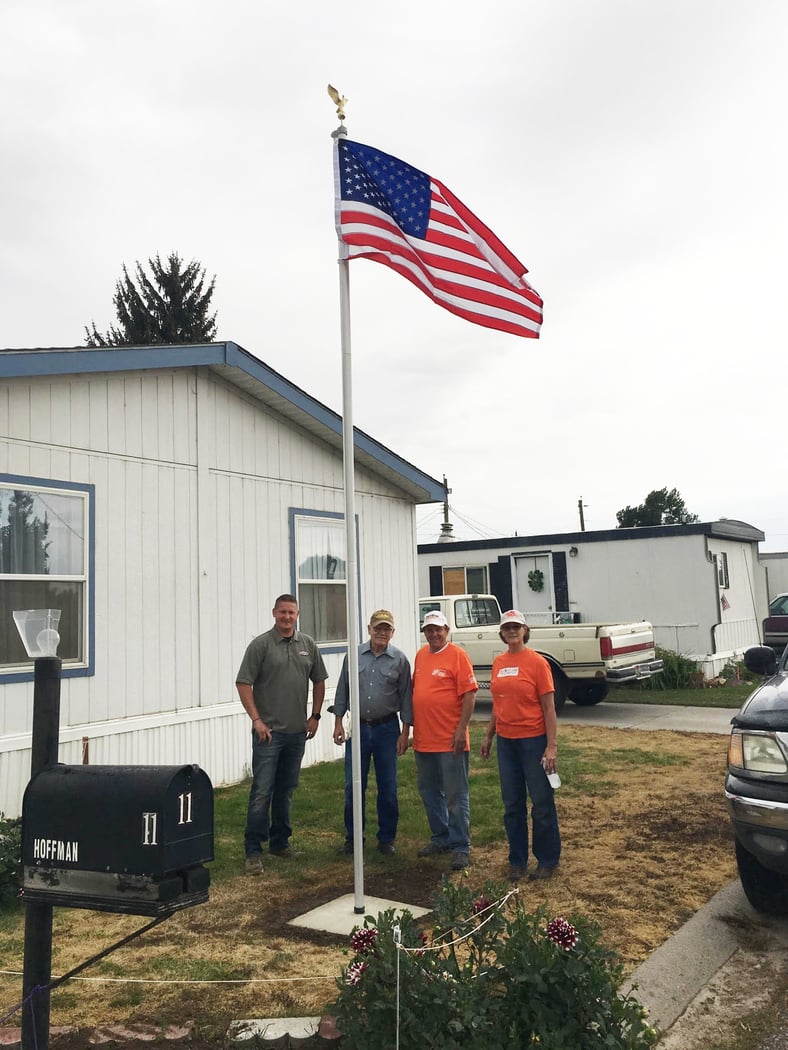 Events such as these are what Landon tries to get Home Depot involved in. One big focus of theirs is partnering with Veterans of Foreign Affairs to provide veterans in the area with flagpoles in a show of thanks for their service. Their goal is to provide every veteran with a flagpole. Currently, they have raised three in the past month and half, but Landon is optimistic about this goal and would like to reach out to veterans who may be interested.
Brad and his associates have also partnered with the Lion's Club, which is a service-oriented organization that provides help to the homeless, special needs, and those in need of sight and hearing screenings. They are working to put up a Frisbee golf course, with the funds raised going towards eye-care for those in need. They also visit retirement homes and provide wood and paint for the residents to create birdhouses. Some residents may not engage in the activity due to physical limitations, but they love and appreciate the companionship and speaking with those that come in.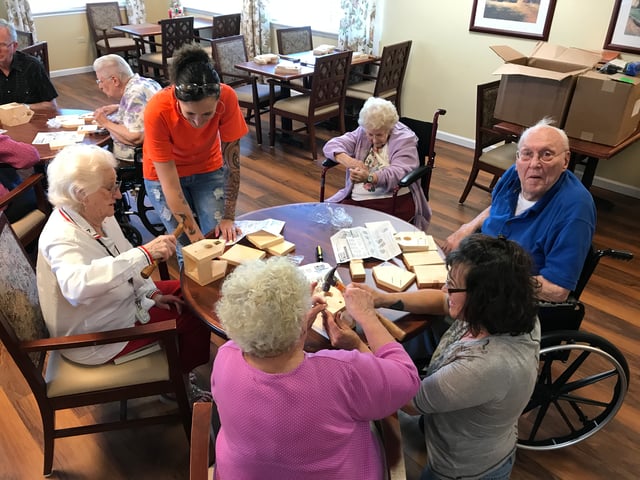 Another venture in the developing stages between Home Depot and ISU CEWT is the Ready-Made Workforce initiative. Early next year, the two entities will be joining forces to bring training to local contractors and their teams. The goals being to help contractors staff qualified individuals through the busy home building season of summer as well as give job opportunities for individuals looking to try their hand at construction. More information can be found in the upcoming ISU CEWT Spring 2018 catalog.
Overall, Landon wants people to know that Home Depot isn't just a big-name business, but a group of people who like to get involved with the community. He says, "Anytime there is a need, Home Depot likes to get out there and help people."