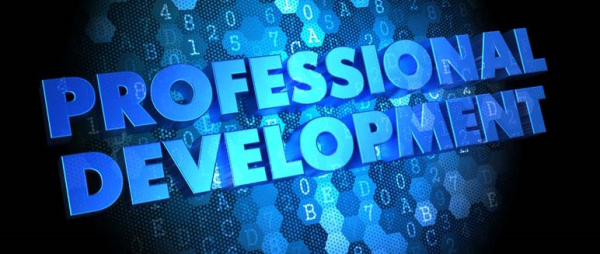 Professional development is important at every stage of your career. If you stop learning new things, you will be less valuable to your employer.
If you are not constantly improving and growing, then you are going to stagnate and may even decline in your performance and productivity. Today's workplace is highly competitive, and if you can't consistently prove your value to the company, then you are going to get left behind.
There are so many benefits of professional development that you do not want to ignore this important career activity.
This is true whether you have years of experience or have just entered the workplace from college. Your years of experience will not mean much if your field undergoes a major shift in the way things are done.
If you don't keep up with the latest trends and ideas, you will not be able to apply your vast experience.
You are not excused from professional development because you are a recent college graduate. It is tempting to believe that your education is complete, but that is simply not true.
There is always more to learn. Eventually, you are going to need some way to stay up on what is changing in your field.
Building Blocks for Professional Development
Understanding the fundamental building blocks of professional development allows you to create a strategic plan to advance your career in the right direction.
Once you do this, you can begin to reap the benefits of professional development discussed below. Here are the basic building blocks for a professional development plan:
Develop a Vision:
You want to pick a career goal that you are excited about. Imagine yourself five years from now.
What is it that you would really like to accomplish? Where would you like to be? What does your career look like?
Once you know what your goal is then you can plot a path to achieving it.
Choose a Mentor:
As you brainstorm about your future, having a mentor can be a great help. Pick a few people that you admire. Ask to meet with them for an interview.You can ask each person a series of questions about how she achieved her position.
If you really hit it off with someone, you can ask her to mentor you. This person can then help you to develop your goals more concretely and a strategy for achieving these goals.
Continue Your Education:
As you grow in your career, you will have to master a more specialized body of knowledge. For example, your undergraduate degree might be in business administration. This is a broad field.
In order to become a senior buyer or a purchasing manager, you might have to focus more specifically on supply chain management. You may even have to obtain a certification in this field.
Going back to school for a Masters degree might even be helpful. Your mentor and other advisers can help you make a continuing education plan that would be most beneficial for achieving your goals.
Develop New Skills:
You may need certain skills to achieve your goals. This may include technical computer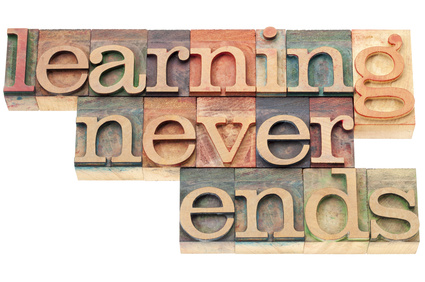 skills or the ability to communicate orally or in writing.
If you are interested in advancing in your public relations career, for example, you will have to master writing a good press release.
Again, you mentor can assist you in identifying the skills that you will need for continued success and developing ways to acquire these skills.
Time management, leadership and team building are also great skills to work on.
Examine Your Talents:
Talents are abilities that naturally come to you. You will want to survey your talents and identify ways that your talents can help you to achieve your goals.
So if you are good with people, you might go to networking events for professionals in your area to meet new people. If you are a good writer, you might try to start a blog to become a thought leader in your field.
Your plan for professional development should play to your strengths. You want to catalog these strengths and use them.
Identify Experiences to Help You Grow:
As you grow toward your professional goals, you will have to seek out opportunities to acquire experience. If you would like to be manager, you are going to have to demonstrate that you can lead a team of people successfully.
Your mentor can help you position yourself to acquire these experiences. If your current position does not afford any opportunities for these sorts of experiences, you may have to volunteer for an organization in your off-hours to obtain the experience you desire.
Take Action:
As you create your professional development strategy, make sure that you have action items in each area. Don't set abstract goals. Make sure each goal includes activities that you can accomplish and a time line for accomplishing them.
You want to keep moving forward toward your ultimate goal. When you reach your goal, you can re-examine your career and develop a new plan for professional development.
Benefits of Professional Development
As you develop and execute your professional development plan, you will start to experience many of these benefits:
Enhanced Skills:
As you develop your skill set, you will be more productive and successful in your chosen career. Your continuing education will expand your knowledge base so that you will bring more to the table at work. You will be able to do more and achieve better results at work.
Higher Salaries:
As you enhance your skills and your body of knowledge through professional
development, you add value to your company, which can be translated to increased compensation.
By showcasing your abilities and keeping up with your education, you will have more leverage in your professional reviews that could result in an increase in salary.
Promotion Opportunities:

Promotions go to those people who can differentiate themselves from their competition.
If you consistently demonstrate high-value skills, a growing body of knowledge and the best certification credentials, then you will have an edge over your competition when it comes time to consider people for promotions.
New Career Opportunities:
If you are looking to push your career forward with new and better opportunities, then professional development is essential. You can show that you are ready for a new challenge by constantly pushing yourself and taking on new challenges.
This is a especially true if you want to switch careers. By earning the right credentials for your new career, you show that you have acquired the knowledge and skills necessary to make the switch.
There is no time like the present. If you do not have a plan for professional development, you want to start putting one together today. You cannot afford to leave your career advancement to chance.
There are so many benefits of professional development that you will want to move forward with building blocks outlined above without any delay.