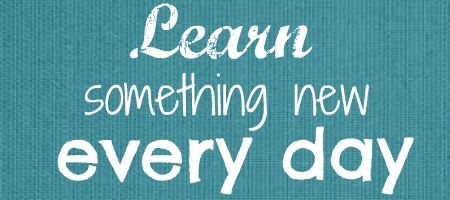 The adventure of life is to learn. The purpose of life is to grow. The nature of life is to change. – Prince
When I was a young mother, I organized a very casual neighborhood book club. The individual members would choose a book that everyone would read and review together. I was not surprised when some people were uninterested or too busy to be involved, but I was shocked at one friend's reaction.
She said, "I decided when I graduated that I was never going to read another book again. I've learned as much as I need to."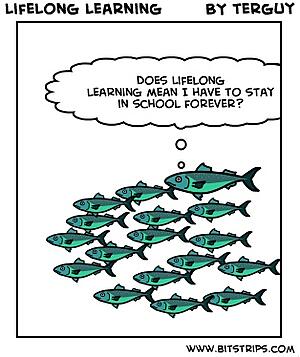 This woman probably meant she didn't want to take another formal class in her lifetime, however, survival is impossible if nothing is learned after high school or college.
A Tool For Success
Life provides a myriad of unexpected challenges which require levels of skill and understanding previously unimagined.
Whether people must adapt to a child's disability, find a new way to make a living, make a handicraft, improve cooking skills, build a bookcase for the first time, work out relationship problems or change something about themselves; there is only one successful path—learning.
A rewording of the old adage of college professors applies here, but rather than "Publish or Perish," it is "Learn or Languish."
The beauty of lifelong learning is that it can take whatever shape or form works for the individual. The choice to attend a class, read (or listen to) a book, visit a website or get hands-on help from an expert is up to you.
New things can be tried simply for the pleasure of discovering if you like them, determine your own level of challenge, learn new technology, or find a better way to do something you already know how to do.
To keep afloat during life's traumas and dramas, one must keep learning, keep growing, and keep changing. The obvious benefit of continual learning is the ability to keep up with a rapidly changing world.
Benefits of Lifelong Learning
In addition, recent studies have shown that lifelong learning has a positive impact on mental and physical health.
Some of the more valuable and beneficial effects of concentrated lifelong learning are that it:
1. Increases happiness and the enjoyment of life
2. Keeps your mind sharp and improves memory
3. Builds self-confidence
4. Makes it easier to adapt to change
5. Engenders a sense of accomplishment
6. Can increase income or help manage current income
7. Slows the perception of time's passing
8. Gives a new interest to share with others
9. Creates happy memories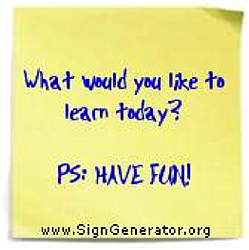 Endless Opportunities
Perhaps the first step of embracing lifelong learning is to recognize it in daily life. What have you done or learned in the past year, month or week? How to text? Play a new game? Make a new friend? Reconnect with an old one? Go to a place you've never been before? Take up a new hobby? All of these are forms of learning.
Today's world offers unprecedented opportunities for learning. From YouTube to MOOCs (Massive Open Online Courses—free college-level classes), or local libraries and learning groups, there are abundant ways to learn.
Why not choose a topic (or two, or three) that you'd like to study this year and incorporate it into your weekly schedule. Even an hour a week can make a difference.
I ran into my friend recently, the one who was certain all those years ago that she didn't want or need to learn anything else. She was signing up for New Knowledge Adventures—a variety of classes offered at a very low cost for people 50 and older. This is her eighth year.
Smiles, Kathy