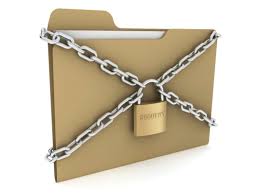 When it comes to internet security it's important to take extra precautions that will ensure your health information safety. In today's technologically savvy world, it's now easier than ever for individuals, as well as corporations, to gain access to your private information. Fortunately, by following these seven helpful tips you can protect yourself from becoming a victim.
1- Verify Sources to Protect Yourself Against Medical Identity Theft
Since the majority of health records and other personal information is now stored online in computer databases it's important to protect yourself against medical identity theft. Your personal health information could be used to obtain prescription medications or commit insurance fraud. The severity of these situations makes health information theft a serious threat to many individuals. In order to reduce this risk it's crucial to verify your sources, to ensure you are dealing with reputable companies, before giving them any details. Look for logos or other key identifiers that indicate you are indeed working with the company with which you intended and not a fraudulent middle man.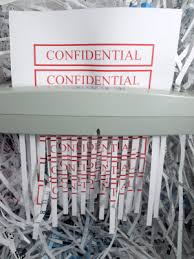 2- Shred Any Old or Unneeded Health Documents
Shred any documentation that you no longer need before throwing it into the trash. This includes old prescription forms and bottle labels, insurance claims, private mail, and physician statements just to name a few. Otherwise, your private paperwork could wind up in the wrong hands. Shredders can be obtained at any office supply store for a fair price. Check with the company to see if you can receive secure electronic statements so you will no longer have to worry about getting the papers shredded.
3- Be Cautious When Giving Out Your Private Information
Many companies are now claiming to offer free health care services, such as insurance plan quotes, but the information they collect could be being sold to various marketing agencies. Think twice before sharing your personal information including health plan coverage details, health history, social security number, home addresses or phone numbers. Be careful if you choose to participate in a free health care screening since it's possible for third party sources to gain access to your private information.
4- Be Discreet When Posting Personal Information Online
With internet use on the rise, think smart before posting your private details online. Your health information safety could be compromised on message boards, social media sites and other websites that you frequently visit. Unlike doctors' offices and hospitals, where your information is protected by HIPAA laws, these sites are unregulated and can be accessed by almost anyone. Before posting any details about your health you'll want to determine if this information could possibly be used against you in a negative manner.
5- Use Password Protection on All of Your Electronic Devices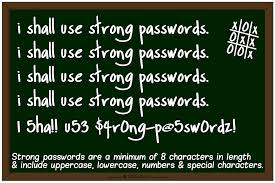 A great way to protect your health info safety is to utilize password protection on any personal electronic devices you may have. It's also smart to use a different password for each device you may have. For your safety, create passwords that cannot be easily guessed by avoiding simple passwords such as your name or birthday, and by changing your passwords frequently. Come up with a sentence that has meaning to you and use the first letter from each word. For example "We got married on June 17, 2009" would be WGMOJ172009. This will also keep you out of the doghouse by helping you remember the date! You're welcome.
6- File A Complaint When Necessary
If your information is shared or used against you in a malicious way it may be time to file a complaint in order to protect yourself from any possible threats. Start by contacting your insurance provider directly. If necessary, you can also contact the Department of Health and Human Services http://www.hhs.gov/ or the Office for Civil Rights http://www.hhs.gov/ocr/office/.
7- Read Privacy Policies In Advance

Before signing up for an insurance plan or any health related websites, carefully read through their privacy policy. The policy will give you a better idea of how your information is being used and who will have access to it. Though long, these privacy policies are meant to give you all the information you will need to determine how your information will be used. You can also do a web search to review the reputation of a company and see if anyone else has had issues with them.
By following these steps, you can be sure that you're doing your part to protect your private health information. Doing so will allow you to rest easy, knowing your health information safety is not in jeopardy.