When I was a very young nursing assistant working in a nursing home in Boston, one of our residents was a woman named Olive who had suffered a series of strokes, leaving her completely debilitated. Her entire body was severely contracted to leave her bedridden, and she was non-verbal aside from occasional moaning.
Olive had been an English professor at an Ivy League university, quite an achievement during those times for a woman, and even though the strokes had broken her body, Olive was still in there. I knew it. One day, Olive gave me the greatest present ever. She said "hi" to me when I walked into the room. Of course, I jumped ten feet in the air because I certainly didn't expect that! What a moment. These are the things that aren't in the nursing assistant job description because they are indescribable.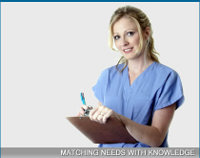 I worked with Olive for two years before she passed away. Her sister and I were by her side to see her off on her journey. It was very hard, and at 17 it showed me what I would need to get used to if I wanted to have a career caring for the elderly. Her sister wrote me a beautiful letter after Olive's passing thanking me for the tender care and friendship I had given her sister. Over thirty years later, it's still precious to me. In long-term care facilities, nursing assistants work "in the trenches", providing the majority of hands-on patient care. The nursing assistant job description includes such responsibilities as assisting residents with bathing, dressing, meals, ambulation, toileting, and other activities of daily living. As a C.N.A., you will work directly under the supervision of a nurse.
1. Emotional Support
In addition to hands-on care, nursing assistants provide much-needed emotional support to their clients, and also their families. As a C.N.A., you are one of the people the residents see most often. You also may spend more time with your clients than your own friends and family. The relationships forged between clients and caregivers are among the most rewarding aspects of working as a C.N.A.
2. First to Note Potential Problems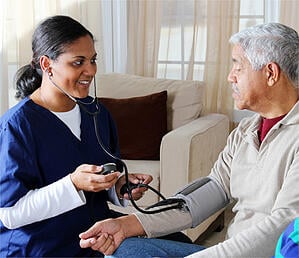 Aside from the bonding and camaraderie with your clients, nursing assistants are often the first staff members to note changes in a resident's condition, solely due to the nursing assistant job description. For example, while you are bathing and turning a resident in bed, you may notice a small area on her hip where her skin appears to be breaking down, and you will immediately alert the charge nurse to this change in the client's skin integrity. Notifying your nurse of any changes in your clients' condition is an important part of the nursing assistant job description. The sooner issues like these are addressed, the better the chance of avoiding a full-on decubitus ulcer. You, as a C.N.A., have helped spare the resident needless pain and the possibility of a dangerous infection.
3. Observing Changes in Mental Status
Through regular interaction with the residents, you become attuned to their individual moods, quirks, and personalities. It will be obvious to you if a client is acting out of character. You will notice immediately if a client who is always alert and oriented becomes incoherent, or if a client who is usually very pleasant suddenly becomes enraged for no obvious reason. Once again, your timely intervention will ensure the resident receives the proper care as quickly as possible.
4. Providing Encouragement
Depression is very common among the elderly. Even with clients who aren't "clinically" depressed, many just "give up," and don't see the point of exercising or following any sort of physical therapy regimen. Clients that don't ambulate or exercise are prone to various health problems, such as respiratory issues and contractures, so encouraging them to comply with treatment is crucial. This is when the relationships forged between nursing assistants and residents in long-term care really come in handy. With a little bit of luck, a resident will comply, even if it's grudgingly, for a trusted C.N.A.
Is it worth it for you?
Can you CNA's make a difference? The answer is a resounding yes! However, one thing they never put in the nursing assistant job description, but probably should, is that the workload is immense, and the pace would give the Energizer Bunny pause. If you're not cut out for it, you'll figure it out quickly enough. You will work as you've never worked before, but if it's truly the career for you, the days will fly by happily, and you'll feel like you have more than a job. You'll have found a calling.
Learn More About Health Care Courses: