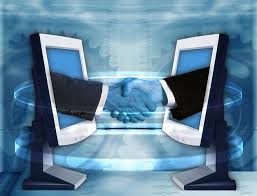 As I approached a friend's house the other day, I noticed a "No Soliciting" sign on the door. It got me to thinking about how marketing is changing. The internet's impact on marketing cannot be overstated; it has leveled the playing field and allowed anyone with a connection to sell their wares to the world.
Last year I met small business owners who started a business from their home selling a niche product. Within a couple of years their sales increased to almost six figures and their operation had to move from the back bedroom, to the garage and finally to a shop! They do not have a storefront, a lot of overhead or advanced marketing degrees. What they had was a small amount of startup capital, a quality product and a computer.
This small business would never have made it using traditional marketing methods. Purchasing ads in catalogs or radio/TV spots would have been too expensive and not provided the Return On Investment (ROI) needed to support a new business—especially in a niche market—thus the new age of internet marketing.
There are many levels of internet marketing, but at the core of everything is a practice called Search Engine Optimization (SEO). Because of the internet's vastness, search engines, like Google or Yahoo, have become indispensable tools. To be found easily, smart business owners need to optimize their websites to be search engine friendly. A recent report by the online advertising network Chitika reports that the number one search result returned by Google will get 32.5% of the traffic searching for that term. That means that if there are 10,000 people searching for the term "best dog treat" and your site came up as the number one site, you would have 3,250 people visiting your site! SEO makes your website search engine friendly and helps improve your search rankings.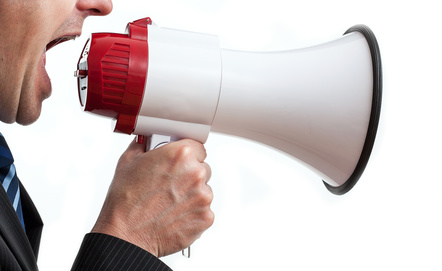 Though effective, SEO is not enough to guarantee high search rankings. It is the race for the number one position that has spawned a new industry that is reshaping traditional marketing paradigms. Traditional marketing plans were defined by age and gender groups. I remember being taught in college that the 18-35 demographic was the "hot" one because they had money to spend and were willing to spend it. Now, because of social networks and the internet's ability to generate data, buying groups are becoming fragmented and not age or gender dependent. If I want to market to left-handed waitresses who like red shoes, I can!
The Inbound Marketing industry was born to satisfy consumer's information demands and help companies find new ways to reach target markets. Inbound Marketing is an online marketing campaign using online content—blogs, whitepapers, e-newsletters, podcasts and videos—to gain search engine rankings which target the specific market fragment one is trying to reach. This approach is like scattering bread crumbs all over the internet to entice interested people to your website. With Inbound Marketing you attract interested shoppers, provide them relevant and useful information and help them through the buying process without interrupting their dinner!