Being ignorant is not so much a shame, as being unwilling to learn.
– Benjamin Franklin
I love books, but I never thought I would love business books. I was wrong. The right business book can be life-altering. There are gazillions of great business books out there, but here are some of my favorites.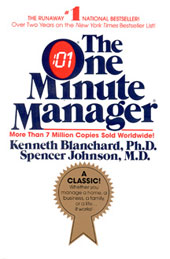 1. The One Minute Manager
by Kenneth H. Blanchard and Spencer Johnson
This is one of the first business books I ever read—nearly 20 years ago. The One Minute Manager is a concise, easily read story that reveals three very practical secrets: One Minute Goals, One Minute Praisings, and One Minute Reprimands. The book also presents several studies which explain clearly why these apparently simple methods work so well with so many people. This book is a classic because the principles are easy to apply and they work effectively.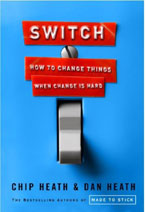 2. Switch: How to Change When Change is Hard
by Chip and Dan Heath
Psychologists have discovered that our minds are ruled by two different systems—the rational mind and the emotional mind—which compete for control. The rational mind wants a great beach body; the emotional mind wants an Oreo cookie. The rational mind wants to change something at work; the emotional mind loves the comfort of the existing routine. This tension can doom a change effort, but if it is overcome, change can come quickly. In Switch, the Heaths show how everyday people have united both minds and as a result, achieved dramatic results.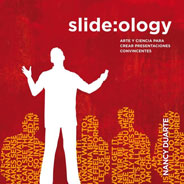 3. Slide-ology
by Nancy Duarte
This book on how to make great visual presentations may not seem a likely choice for a best business book selection; however, presentation software is one of the few tools that require professionals to think visually. Unlike verbal skills, effective visual expression is not easy, natural, or actively taught in schools or business training programs. Slide-ology combines conceptual thinking and inspirational design with insightful case studies from the world's leading brands. The information on presentation design and implementation is valuable, but even more valuable is to learn a new way of thinking.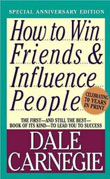 4. How to Win Friends and Influence People
by Dale Carnegie
The great-grandfather of all business books—first published in 1937—still resonates with basic, fundamental principles on relationships, leadership and communication. It is just as useful today, as it was when it was first published because Dale Carnegie had an understanding of human nature that will never be outdated. Financial success, Carnegie believed, is due 15 percent to professional knowledge and 85 percent to "the ability to express ideas, to assume leadership, and to arouse enthusiasm among people." Warren Buffet said, "It changed my life." Need I say more?
I hope you've discovered a book on this list that you've never read, or haven't read for a long time. If so, these last few fabulous days of summer might be a good time to read or reread a book that makes you want to do a better job, become a better leader or just reminds you of your personal and business ideals.
Smiles,
Kathy