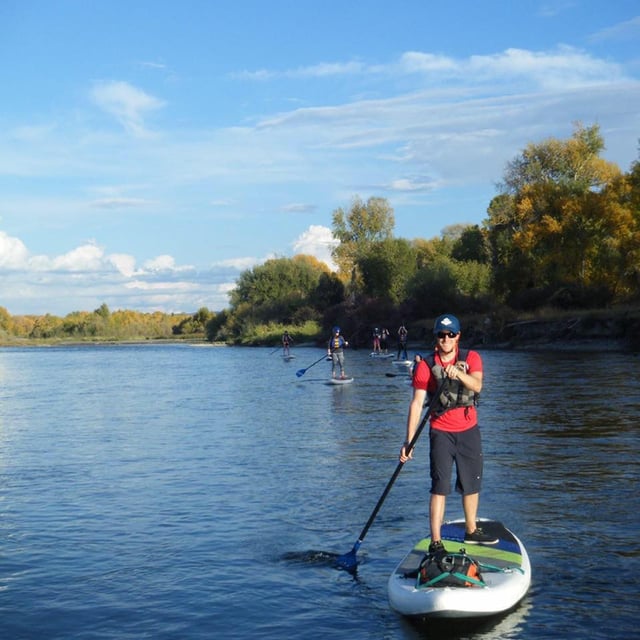 When it comes to outdoor adventure in Idaho, you never have to travel far. And when it comes to the variety of activities available, it's only growing.
Stand up paddle boarding (SUP) is one such activity that is continuously increasing in popularity as it becomes the fastest growing sport in the United States. This is because it can be done by both the haves and never-haves, it can be either relaxing or exciting depending on the water conditions, and it provides a good workout in balance, strength, and cardio.
It's also an engaging hobby that can be picked up right here in Pocatello, as we have many resources and locations available to get you out playing in the water this summer. Below are places that offer rentals or paddleboards for sale, as well as locations that you won't have to travel far to in order to experience this fun sport.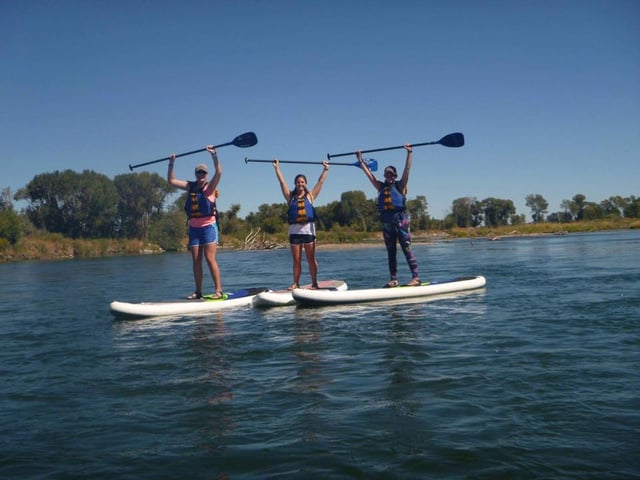 Locations that Sell or Rent Out:
Idaho State University Outdoor Adventure Center: The center offers rentals in many areas of need—stand up paddle boards, paddles, wet suits, life jackets, helmets, and more, as well as information on tips and tricks of the trade.
City of Pocatello Outdoor Recreation: There are rentals available here, as well as a SUP Package which includes a board, a paddle, and a pump. The cost is to rent is cheap and as it's local, which makes it easy to grab the supplies and go!
Dick's Sporting Goods: For those of you who are more experienced and want to purchase a paddleboard, Dick's Sporting Goods is a good place to look through their stock.
Sportsman's Warehouse: Just like Dick's Sporting Goods, this store also offers paddleboards to purchase for those ready to own your own board.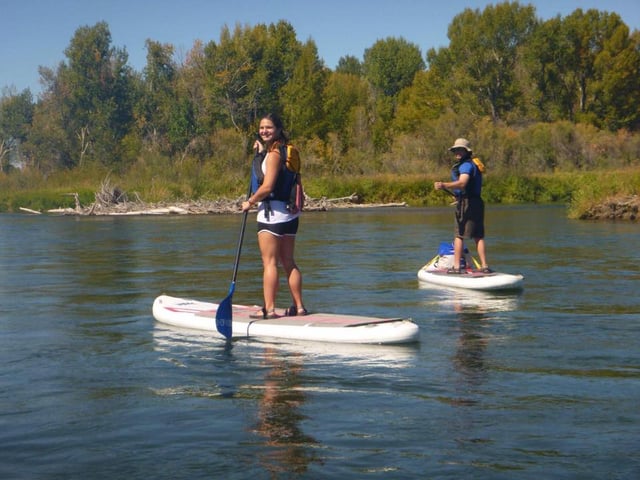 Locations Available to Paddle Board:
Pocatello's Portneuf Wellness Complex: This 5-minute drive brings you to a 7-acre lake, which provides a calm resource to those who are new to paddle boarding and wish to take it slow and easy. Just take precaution and make sure you're in at least shoulder-high water before embarking out in case you fall.
American Falls Reservoir: This large, open body of water allows for more room to explore as well as a variable water conditions. It can be choppy or it can be glassy depending on the day, but the reservoir is large enough that you can find plenty of space to experiment and grow in your skills.
Grand Teton National Park's Jackson Lake: Bowled in by steep, scenic mountains, the lake provides a vast amount to explore for those who love camping and the outdoors. Permits are required, but rangers are available to assist in purchasing one.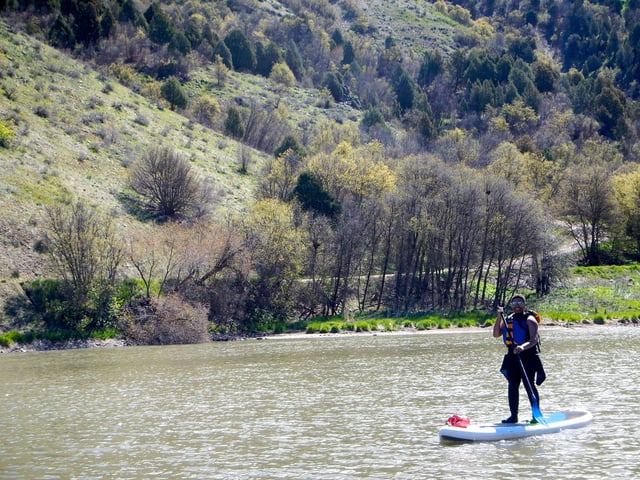 Boise: The state capitol of Idaho can boast of many places to SUP around the area, such as Quinn's Pond, Silver Creek Preserve, and Payette River. It is also the location of Idaho River Sports, which offers rentals, classes, and services for SUP adventurers of all skills and abilities.
Island Park: The reservoir and Henry's Lake aren't only there for fishing. You can also engage in water recreations, which opens up the opportunity to SUP while on your vacation to the park and its mountainous regions.
Stand-up Paddle Boarding is only continuing in popularity, and as Idaho is teeming with locations to go, this summer is a great time to get started. For those interested but don't know where to start, CEWT is offering two sections of classes in Stand-up Paddle Boarding tailored for those new to the sport. Visit cetrain.isu.edu or call (208) 282-3372 for more info.