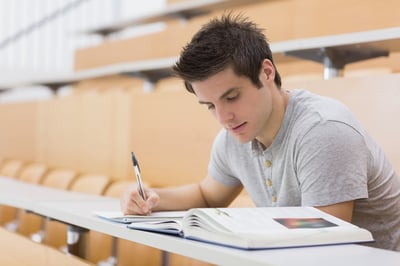 Midterms are in full swing here at Idaho State University, and us college students could not be feeling any more exhausted. Midterms are a tiring, stressful point of the semester for many college students, which can be hard to deal with in the coming weeks afterwards.
Lack of productivity can affect the quality of work that students produce. However, while it can be difficult to find balance between school and life, it is extremely important.
Before beginning the journey of increasing productivity in school, it is necessary to identify what may be causing your lack of productivity. Some causes include, but are not limited to, stress, burnout, deadlines, pressure from school or peers, and a lack of time management.
While these causes may not seem like much of a surprise, each of them play a crucial role in productivity levels. Time management, arguably, may play the most major role involved since it encompasses many of the other causes. A lack of proper time management affects sleep, diet, and academic performance, and can lead to procrastination and, in some cases, the possibility of dropping out.
Prioritizing time management is crucial for establishing a routine for school. Proper time management helps to allow better school/life balance by creating a more scheduled approach at getting schoolwork done. In fact, this goes hand-in-hand with increasing academic productivity. By establishing a better schedule, you are more likely to get more work done, leading to better time management overall and decreasing the amount of stress brought on by college.
Now that we have established the foundation of academic productivity, we need to understand exactly how to implement productivity tips. Listed below are a few tips on how to increase productivity.
To-Do Lists
To-do lists are a great way to see exactly what needs to be done. Lists create a visual representation of tasks- whether small, large, or anything in between. Writing down tasks on to-do lists can help prevent you from forgetting anything that needs done, while also allowing you to manage your tasks effectively.
Calendars/Planners
For a more in-depth way of keeping track of tasks, calendars and planners allow you to make a detailed itinerary for your work by seeing multiple days at a time. Where lists are more fine-tuned for specific days, calendars and planners are perfect for longer stretches of time.
Don't pile on too much
Sometimes we expect too much of ourselves. It can be hard to handle too many tasks at once, which is no good for overall productivity in the long run. Prioritize important tasks first to ensure the best outcome, and always be sure to pace yourself along the way.
Remove Distractions
Making sure that all distractions are removed from your work space is a good way to stay on task. Texting, phone calls, social media, music, games, movies/TV, etc. are all distractions that can prohibit productivity. By eliminating as many distractions from your work space as possible, your quality of work may increase.
Take Breaks
Taking breaks are an important part of productivity. Breaks allow for increased focus and concentration while also alleviating stress as well. Take it easy once in a while, it can help you improve your work significantly!
College is not always easy. Take the initiative to better your academic productivity today to create a productive future.
Sources:
Tutopiya's Guide On How to Increase Productivity in Students - https://bit.ly/3yIZbTh
How Lack of Time Management Affects College Students - https://bit.ly/3ScFjim
22 Productivity Tips For College Students - https://bit.ly/3MBhfEV