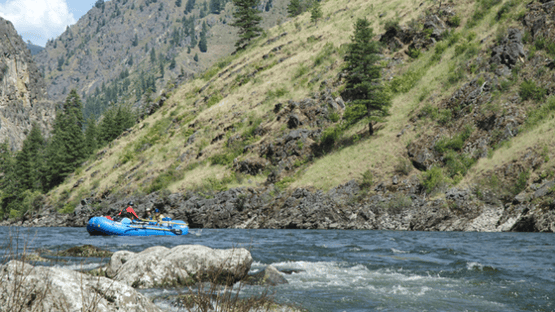 We get it. Pocatello doesn't have a lot of city life. It isn't much of a looker if you're searching for the emerald foliage that Oregon provides, and it doesn't contain the boisterous cluster of noise Las Vegas is reputable for. Yet locals know—or may not yet know—that there is certainly something more to its oatmeal-colored hills that proves it has just as many activities in its valleys as Las Vegas has in its streets.
Below are several activities that are available to any Idahoan willing to step out their front door:
Hiking
In a state that has only nineteen people per square mile, you have to wonder just how much land hasn't been trodden on by a wandering boot. And if you are curious to be where the people aren't, tugging on some Nikes or Sorrels isn't a bad suggestion. The foothills around Pocatello are a pastoral green in the spring, and a peaceful gold in the summer, but they are available all year long. Scout Mountain lies near the Portneuf gap, and its terrain is streaked in trails for anyone eager just to get out of the house. There is also City Creek, where if you were to walk a mere half-mile into its trails, you could view the south side of Pocatello. Day or night, it presents a different view of the city that most don't know about.
Kayaking
For those who enjoy the lovely feeling of being consistently drenched and pitted against waves and waterfalls, you may want to consider kayaking. Pocatello's land is etched in by the Snake River which runs a whopping 1,078 miles long. Consequently, it provides a large amount of thrash-and-gash if you're into that sort of thing. But don't let that scare you away if you aren't. There are calmer rivers to glide down, and since many of these rivers are in the mountainous regions, the view and scenery is worth both the ride in the car and ride on the river.

Fishing
There are plenty of fish in the sea, but there are countless in Southeast Idaho's rivers, and frankly, these are much easier to catch. From ice fishing out in Devil's Reservoir, to Portneuf's Wellness Center's man-made pond, there is anything and everything in-between for your fishing hobbies. And here's one more fun fact if you aren't yet convinced to buy your bucket of squirmy bait—Idaho has more than 3,000 miles of rivers, more than any other state in the U.S.
Biking
Don't like the monotonous tread that your boots make when you walk? Snag a bike and go sail down the dirt paths spattered generously throughout Pocatello's surrounding hills. The biking in Pocatello is something we can boast about because it is well-known for its world class trail system, and even attracts people from the West Coast each year for the bike race of Pedelfest. And of course, there are trails for those who've just barely ditched the training wheels and are seeking a more casual, leisurely ride.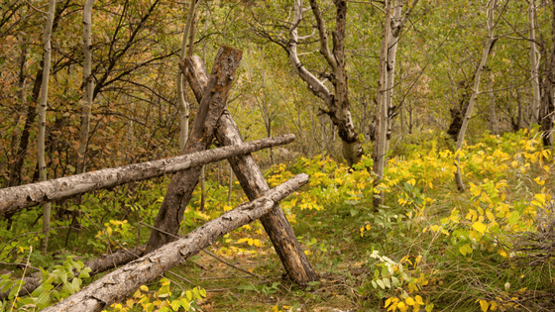 Sightseeing
What do Seattle's Space Needle, San Francisco's Golden Gate Bridge, and Cali's Hollywood Sign have in common? They were all manmade. What do Heaven's Gate, Craters of the Moon, and Hell's Canyon have in common? They are entirely sculpted from nature, and all reside within the same state of Idaho. We tend to give manmade creations a lot of attention, but nature's creations are equally as impressive, and are well-worth the drive and hike to see them in their awe-inspiring glory.
Hammocking
This is relatively less-known than most recreational activities, but it is worth doing at least one or twice in your life. Hammocking requires just that—a hammock, cables, and your most comfy sleeping bag—and one of Idaho's regions with trees you trust to be sturdy enough to hold you up all night. Scout Mountain and the valleys east of Pocatello brag of thick pine trees, so resources are available for this outing. Hook your hammock to the trees and sleep beneath the canopy of both the pines and the skies, head back home in less than half an hour, and brag to your friends about ruffin' it in the great outdoors.
This short list gives an idea of what adventurous activities you can do, but as far as participating in the actual outdoor experience, you have to make the first move—but we're here to help you start. The Idaho State University Department of Continuing Education and Workforce Training will be offering summer classes that could be the first steps you need to begin that long-desired trek or kayaking expedition. After that, the hills of Pocatello will be yours to conquer—all you need to do is set off.