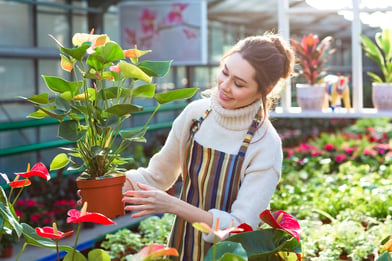 With April right around the corner, now is the perfect time to reflect on the goals you set for yourself. Did you set New Years' resolutions for yourself? Have you stayed on track to work towards, and even complete, the goals you made for yourself at the beginning of the year?
For some of us, the answer is no. Maybe school has been rather demanding or you picked up extra shifts at work, so the goals you set at the start of 2023 have been put on the back burner. Put simply, life happens.
For many of us, spring is a great time to reset and recharge- physically, mentally, and emotionally. The warmer months are a great time to revisit your goals and put yourself into a positive mindset moving forward. In fact, spring may be the perfect time of year to set forth the intentions to work on your goals over any other season or time of year.
As the days get longer with more sunshine, spring is a major turning point for those affected by the cooler months. Many people feel bogged down from fall and winter, with many even experiencing Seasonal Affective Disorder (SAD), which can prohibit people from being able to work towards their goals.
With that being said, utilize spring as the perfect chance to pick up where you left off! Or, better yet, use this time to reflect on ways to improve your goals to fit into your busy schedule.
Sometimes, we lose motivation to keep working towards goals, especially when we do not see results. This is a common feeling that many of us feel, and it can be highly discouraging. One way to see results towards your goals is to shift perspective. A changed perspective allows you to view your goal in a different way, thus leading a new direction to see change.
Let's say one of your goals you made for yourself at the beginning of the year was to exercise more. It can be challenging to find a spot where you can squeeze in that time when your days are jam packed with tasks that need your attention. You can try to ease your way into increasing exercise through more movement throughout the day, such as tracking your steps and setting a daily step goal.
One common misconception about goals is that they need to be strictly followed without any way of straying from the original plan. Taking into consideration the amount of obligations you deal with daily can allow you to be open to new approaches that positively benefit you.
Remember to take time to celebrate every win- both big and small. While we can be our biggest critics, it is important to recognize every success and achievement made along the way. You've got this!