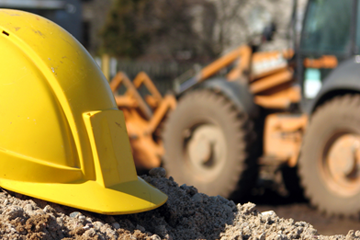 ISU's Continuing Education and Workforce Training will be hosting its annual Construction Combine this March. As a two-day event, the Construction Combine is an event intended to offer students the opportunity to expand their knowledge within the construction industry.
What first began as a local event to Pocatello has since expanded. Locations all over Idaho, including Twin Falls, Idaho Falls, Sand Point, Meridian, and Teton Valley, have all joined and participated in the Construction Combine- which means the Combine has reached students from all over the state!
CEWT's Construction Combine is far from a small event, featuring assistance through a team effort. The Construction Combine is partnered with The Home Depot, and features participation from trainees, sponsors, and contractors- all of whom keep the event running.
The event will take place on March 29 and 30 from 7:30 AM-4:00 PM on both days. During day one, trainees will be able to demonstrate their skills while learning new ones, while day two will allow trainees to practice what they have learned through shed construction alongside local contractors.
Not only is the Construction Combine a beneficial event for students to further their knowledge in the construction industry, but the Combine gives back to the community in many different ways.
The Combine allows students who express interest in this line of work to speak directly with contractors about possible employment opportunities after graduation. Not only will the community benefit from having more well-informed and skilled workers within the construction industry, but the sheds being built during the event will be donated to local veterans.

If you or someone you know may be interested in participating, Construction Combine applications will be open now until March 15, 2023 at constructioncombine.org. For additional information about the event, contact CEWT's Scott Stephens as stepscot@isu. We look forward to seeing you there!