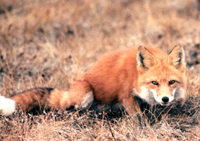 How do you do employee evaluations? If you work for a large corporation or a government agency you get to answer that question each year. Many managers dread the experience and employees approach it like a feral animal—very cautiously. As human beings we are constantly looking for feedback regarding various areas of our lives, so why does the evaluation process make us feel so naked and exposed?
In researching the evaluation process, I came across a story that describes the typical evaluation experience. "Bill" began working for a company six months ago. During Bill's first six months, he worked hard not only to do his job, but picked up extra tasks that helped his department and made him feel like a team player. He often spent late hours working to meet deadlines and had numerous lunches with his supervisor discussing projects and timelines, so when the time came for a performance review, he felt all was well. Instead of receiving a positive review, Bill was blindsided by negative feedback and a discovery that the supervisor's idea of the job was very different from his. Bill left the meeting feeling deflated, wondering why the supervisor had waited six months to tell him that changes needed to be made.
At Workforce Training, Emotional Intelligence (EI) is a frequently-requested training topic. According to Daniel Goleman, internationally known psychologist and bestselling author, EI is the ability to perceive, control and evaluate emotions. It is divided into core skills:
Self-Awareness – knowing one's strengths, weaknesses, drives, values, and one's impact on others.
Self-Regulation – controlling or redirecting disruptive impulses and moods.
Motivation – relishing achievement for its own sake.
Empathy – understanding other people's emotional makeup.
Social Skill – building rapport with others to move them in desired directions.
One might suggest that EI is just some squishy mumbo-jumbo that has no real use in the workplace. I disagree. After completing a two-year study of how leadership styles affect bottom-line performance, Goleman concluded that the leader's mood and behavior have an impact. Consider the employee evaluation mentioned above. The supervisor's negative mood and behavior left the employee confused and angry. The employee probably spent the remaining part of the day going over the review and discussing it with colleagues, rather than being productive and continuing to further the goals of the department. Beyond that, will that employee stay late or go the extra mile the next time it is required?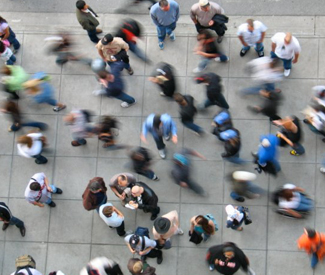 The majority of people go to work each day wanting to do a good job and have their efforts be appreciated. An annual review that blindsides them with negative information shakes that foundation and hinders productivity going forward. Managers and workers need to be emotionally intelligent enough to share positive and negative information regularly so everyone is consistently on the same page. Periodic evaluation helps everyone by minimizing the huge emotional swings that surround sudden bursts of positive/negative information.
Here are four things to make your next performance review a success.
Define roles and expectations clearly. Managers need to spend time gaining a clear understanding of their expectations and compare that to the workers reality.
Determine measurable performance objectives. Remove some of the subjectivity of evaluations by utilizing an agreed upon measurement. Then let this measurement determine if performance needs improvement, meets expectations or exceeds expectations.
Choose the appropriate motivators. Remember that each employee is different and has different motivators. Find out what those motivators are and apply appropriately.
Meet regularly. If a rocket headed to the moon made only one course adjustment, it might miss the moon entirely. The flight is made up of hundreds of minor adjustments and so should your evaluation process. Constant evaluation and feedback ensures no surprises arise during the annual meeting.
Had the manager in Bill's scenario used more emotional intelligence and shared truthful thoughts and feelings during the previous six months, the outcome of the evaluation would have been very different. It is time to make the review process more meaningful by working together to make necessary adjustments early and often, so as to never miss the target.