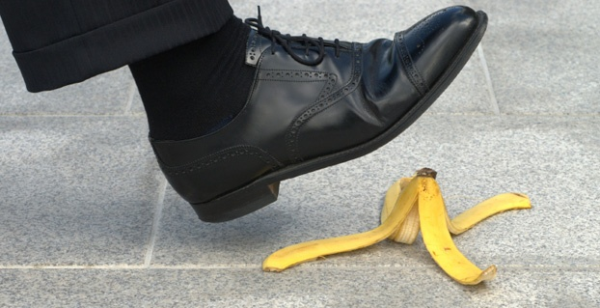 In a previous article, I outlined the troubles companies have with employees who share their personal lives on social media. Each day brings new stories about social media faux pas, creating scandals for individuals and companies alike. According to a 2012 survey by PayScale, a salary and benefits information company, only half of the companies surveyed had a social media policy and 42% said they forbid all forms of social media activity at work. Contrast that with these statistics—2 out of 5 Generation Y workers rate access to social media above receiving a higher salary and over 50% of workers 55 and older use social media at work every day. You can see storm clouds gathering on the horizon.
The purpose of social media is to share thoughts, activities and promote things we find interesting. Businesses like social media because feedback is almost instantaneous. Hit "Post" and within seconds you can see Facebook "Likes" pouring in or "re-tweets" going out. These social barometers tell you how good your message is and provide insight into what your audience thinks—invaluable from a marketer's perspective. The question is where to draw the line between personal and professional sharing.
Establishing Social Guidelines
The first rule in developing a social media policy is to apply a healthy dose of common sense. Ford states in their policy guidelines that employees are expected to be honest about who they are and that when speaking about the company, they need to clarify that the opinions expressed are their own. WalMart lists—don't break the law, be polite and courteous and stay on topic—as some of their main tenants.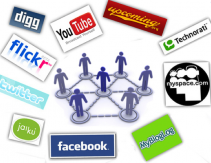 The next rule in social media policy is to determine what can and can't be shared. Employers who want to protect proprietary information need to spell out what is and isn't proprietary and rules for disclosing information. Employees may unwittingly share inappropriate product or promotional information which the company isn't yet prepared to share. Prior to any announcements, employers need to let their people know what and what not to share.
Another area of consideration is ownership of the material. Content created during work hours that is business related is typically considered to be the employer's, while content which is non-work related and created after hours is generally considered to be the employee's.
From an HR perspective—according to Bloomberglaw.com—employers need to address Bullying, Discrimination and Harassment. Bloomberg cites an example of an employee who claimed being "harassed, discriminated against, and eventually fired after 'liking' a Facebook page promoting gay adoption." Because many employees "friend" other employees, the lines between work and personal relationships become blurred, which can lead to the line between acceptable behaviors being crossed knowingly or unknowingly.
Give a Little RESPECT
While there are no clear legal policies governing what employers can say or do about an employee's personal social media usage, there are some things employers can put in their policies to help avoid embarrassing problems. For advice on how to handle employee's personal usage of social media, bloomberlaw.com offered the best advice I could find, SOCIAL MEDIA POLICIES IN THE WORKPLACE: IT'S ALL ABOUT RESPECT. The article outlines the acronym – RESPECT:
Responsibility—about content, audience and effects
Etiquette—be wary of harassment
Selectivity—use discretion about posts and who you share them with
Privacy—be wary of disclosing private information
Efficiency—set expectations for usage during work
Confidentiality—do not share confidential employer information
Transparency—if you are posting for or about the company, state your affiliation.
This strange new world, where people share everything online, is fraught with many hidden pitfalls. What may be offensive to one person isn't to another; employers and employees are inexplicably linked when seemingly innocuous things get shared. Currently there is no right or wrong answer, just blind stumbling as everyone tries to find a way through the darkness. The place to start solving the problem is to develop a written policy that is shared with employees. This policy, and the ensuing dialog with your employees, will go a long way to keep everyone happy.