"I have left orders to be awakened at any time during national emergency, even if I'm in a cabinet meeting." Ronald Reagan
Recently, I visited with a group of older job-seekers. This list has been compiled using that discussion, research on the web, ideas found at the Department of Labor, and by interviewing people involved in hiring. To those who are searching for a new job, best of luck. I hope this list reminds you of what you have to offer and gives you a new idea or two to implement.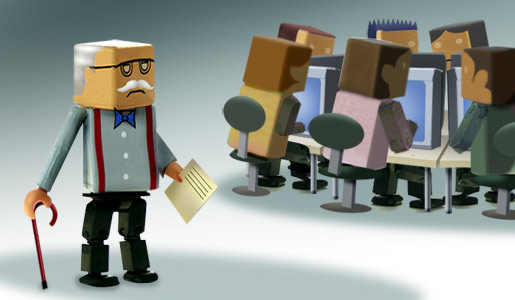 Before you apply for new jobs:
Look for help, and use it. AARP has a portion of its website dedicated to job-seekers over 50 years of age, and many Department of Labor offices offer demographic-specific workshops.
Update and shorten your résumé. Most résumés today are no more than two pages. The exception is academia, where a full curriculum vita is still standard.
Take a class—or several classes. Most of the people I talked to didn't want to go back to school full-time and that's fine. However, there are a myriad of free, online classes—most of them only a few hours long. It builds confidence to learn something new, and tells prospective employers you can hit the ground running.
Keep up with technology. Brush up on your computer or machinery skills as needed. Once again it builds self-confidence and helps employers see you as an asset.
Get an online presence if you don't have one. This may not be your idea of a good time, but many companies routinely review applicants' social media. (If you have social media, make sure your online accounts are clean and respectable.)
Carefully write a personalized letter of introduction. No matter how qualified a candidate may be, their application is immediately tossed if the cover letter has spelling errors, or addresses the wrong job or company.
Whiten your teeth. Nothing ages a smile like dark teeth—and you'll want to be smiling in your interviews.
When you get an interview:
Tweak your look. Don't do anything radical, just a small update like a fashionable scarf or new tie—something showing you've stepped into the 21st Century.
Dress a little better than the job you're applying for. Even if everyone else in the office is fairly casual, don't go that route until you're an employee.
Research the company before the interview. Find out as much as you possibility can and be sure to mention something positive you learned.
Visualize how you could help the company achieve their goals. An old trick, but a good one. Focus your mental preparation on the employer—remember it's all about them.
Emphasize positive, age-related traits and skills. Employers often complain about younger workers' lack of dependability and commitment. Older workers have a wealth of practical experience, excellent habits and problem-solving skills; use yours to your advantage.
Have three stories ready to share about your working experience. This is one of the best interview tips ever. Stories are more memorable than dry facts and will set you apart from other applicants. Choose experiences you're proud of so your competency and enthusiasm are highlighted.
Be willing to negotiate if needed. It may be worth your while to be willing to start out as a part-time worker or to be paid a lower salary with some sort of commission, at least until you've proven your worth.
Remember, your past is not your future. It is doubtful there will be another job exactly like your old one, so assess your skills, look at new and different possibilities and go bravely into the next stage of your working life.
Smiles,
Kathy
Sources: