A few weeks ago I was reading This Will Be the Number 1 Business Skill in Five Years by journalist Shane Snow. The crux of the article was that if you want to succeed, you need to become a great story teller. His rationale was that because the internet has leveled the playing field by giving anyone with a computer a platform from which to spout ideas, you need to be better than anyone else at telling your story.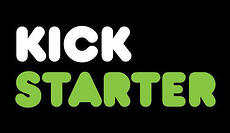 He supports this assertion with the story of Amanda Palmer, who was a struggling musician just one year ago. She and her band mates wanted to record their next album, but couldn't come up with the $500,000 necessary to finish the project.
She made a video with flashcards and a sharpie, which she posted on the website Kickstarter, a funding platform for creative projects. Palmer's story reached her target audience and within 30 days she had raised $1.2 million dollars and had over 24,000 pre-orders for the album!
The Inbound Marketing Story
Recently, I attended a cutting edge marketing conference regarding Inbound Marketing. Inbound Marketing is the internet's way of marketing so that search engines can find you. The premise, extremely simplified, is to create content of interest to the customer, post it to various sites so it pops up in the search engine results when people are looking for that type of information and you gain a customer. Inbound marketing is about telling your story in multiple ways and creating value for those who find and consume your material.
As part of a grant, we create free safety videos at Workforce Training. Using Inbound Marketing principles to help find our safety videos, we created blog articles about various safety topics to attract people interested in safety. If you do a Google search for "Recognizing Cold Stress" you will find that the Workforce Training blog holds the top two or three spots (depending on the day) for our articles on Cold Stress. Our goal is for you to read the article, realize the value, then go on and watch one of our free safety videos. The value is in the story.
Storytelling Matters
Last week I had the opportunity to compare two story tellers to see which one motivated me to action. One was a master story teller, who recognized that I had limited time, but wanted to make sure I had all of the important information. He shared with me the relevant information in the time I had allotted and in the end, I was moved.
The second story teller was also a good story teller, but he didn't pay attention to my needs or what was important to me. While his stories had some value, he failed to capture my interest and I left without being motivated to action.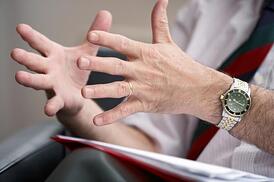 In a world full of noise, you don't have to be the loudest to be heard; you just have to provide value—like the successful storyteller, who added great value to my day. The internet has almost done away with traditional marketing demographics because now a message can be focused to find a specific group of people.
This worked very well for Amanda Palmer and her recording project. She not only told a good story, her story moved potential customers to action.
Content marketing is about adding value to people's busy lives and helping them solve a problem. The trick is to tell the right story for the people who are listening for that story. You do that right, and the world will beat down your door to buy your next album!